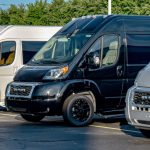 A conversion van was once one of the most popular types of vehicles for travel enthusiasts who longed for adventures with their families or friends. In more recent years, we hear more about RVs and even large SUVs taking over the job. Are conversion vans still made? If so, what do they offer to modern drivers?
Are Conversion Vans Still Being Produced?
Yes, new conversion vans are still being produced and manufactured. You might just not hear about them as much because they aren't as widely used as they once were. However, today's conversion vans are still built for convenience and comfort, just like they always have been.
Sherry Vans is one of the top selling dealerships of new conversion vans available for consumer purchase in the USA. We have 7, 9, and 12-passenger conversion vans for personal and commercial use, as well as mobility vans that can be tailored to the unique needs of [...]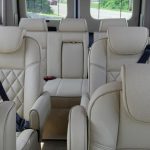 Sherry Vans is proud to be a leading seller of the all-new RAM Conversion Van, one of the best-performing and most customizable conversion vans in the industry. The Sherry Vans RAM conversion van is back for 2021, and this year proves to be the most exciting one yet for the conversion van and its owners. From new safety features to a redesigned interior for 7 and 9-passenger vans, there are new additions for everyone who's considering the purchase of a new 2021 conversion van.
A Look at the All-New RAM ProMaster Conversion Van for 2021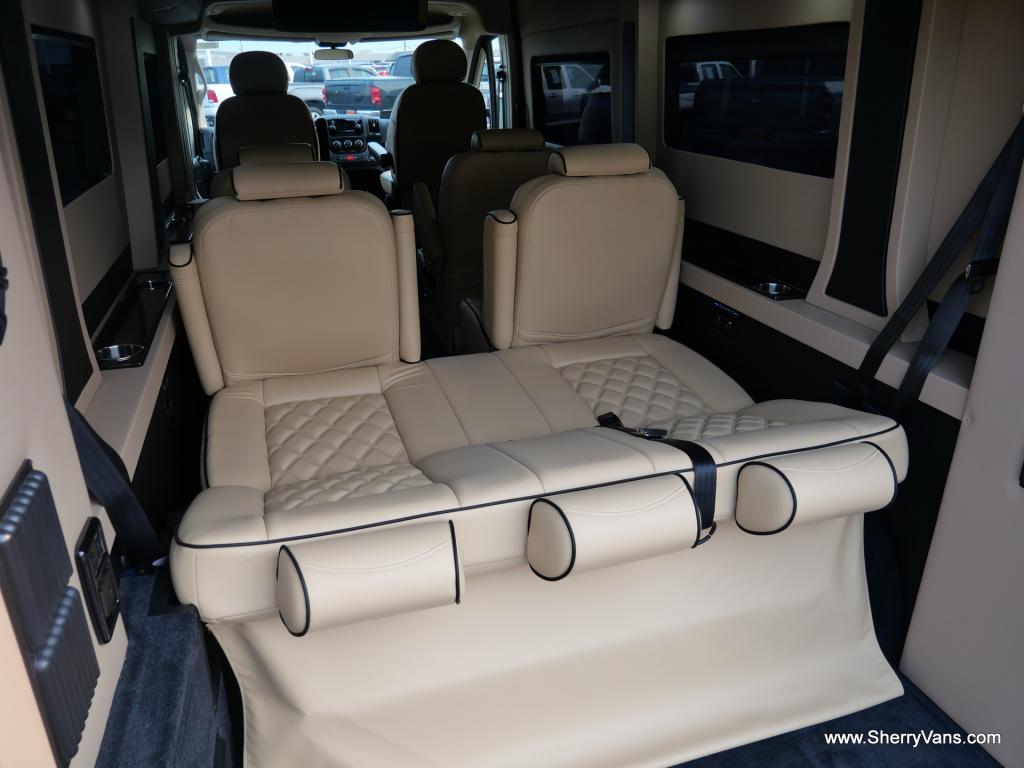 The 2021 RAM ProMaster conversion van is making its way to dealerships, and we're excited about everything it offers our customers. Some of the biggest changes to the conversion van for this upcoming model [...]
Posted by

Ryan
Comments Off

on New Conversion Van Buying Tips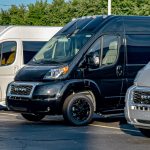 If you've never bought a conversion van before, you may not realize how much is involved with a new conversion van purchase. Several considerations should go into your purchase from warranties to protect your van to money-saving incentives to unique features that boost safety, convenience, and comfort. 
New Conversion Van Buying Tips
We want your conversion van buying experience to go as smoothly as possible. Here are a few tips to help you decide what conversion van is right for you:
Look for Manufacturer Incentives and Discounts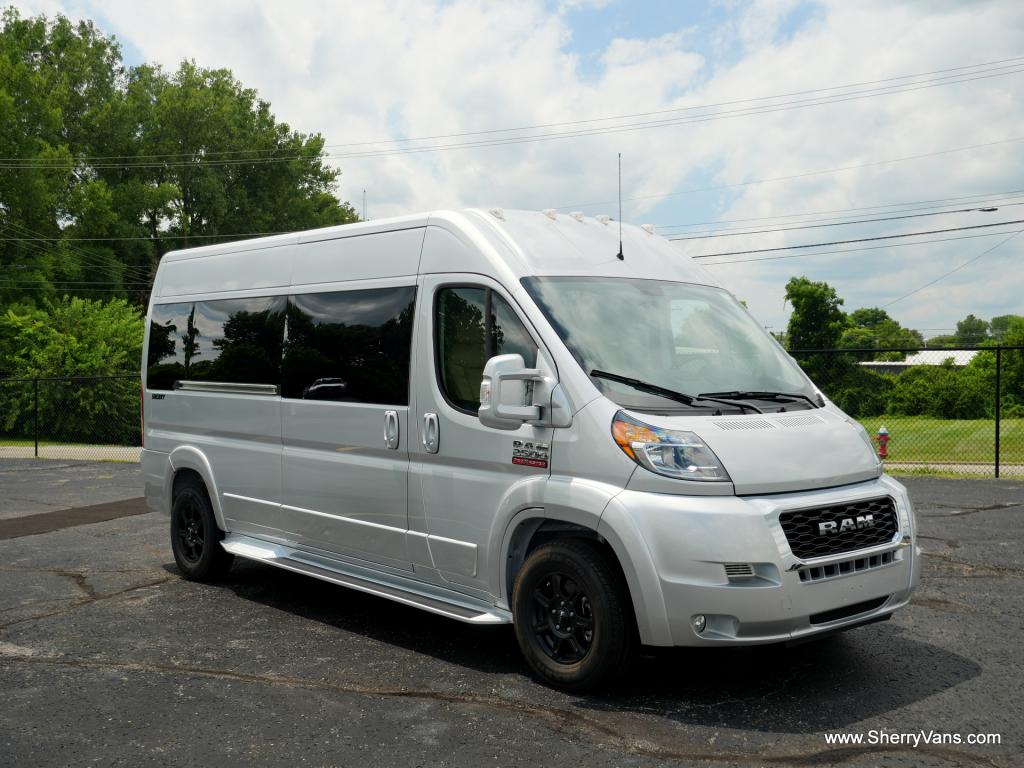 Most auto manufacturers put out discounts and incentives regularly to entice people to keep buying their vehicles. New conversion vans are no different. RAM, for instance, releases occasional 0% financing offers, cash-off deals, and financing and leasing incentives that we can then pass onto our customers. 
You [...]
Posted by

Ryan
Comments Off

on Conversion Van Rental: Why Buying Could Be Better For You
Renting a conversion van for your family vacation can be a good option in some cases. Renting is undoubtedly a cheaper short-term alternative to buying a van, and you won't have to worry about the maintenance costs that come along with owning one. But when you travel frequently, does it make more sense to invest in a conversion van of your own?
Buying vs. Renting a Conversion Van: Important Points to Consider
There's a lot to consider with any vehicle purchase, but this is especially true with conversion vans. These vans can be costly, but they also come packed with features for convenience, safety, entertainment, comfort, and more. Before you decide if renting or buying a conversion van is the right step, consider these points:
Frequency of Use
Renting a conversion van might be an affordable choice for families who travel once a year or less frequently. But if you take trips often, it's probably [...]
Posted by

Ryan
Comments Off

on Maximize the Life of Your Conversion Van: 4 Maintenance Strategies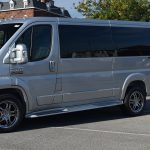 Conversion vans are among the most versatile vehicles on the road. Although they can be a hefty investment to start with, conversion vans are also known for their longevity and reliability for years to come. 
Like all vehicles, you get what you put into your conversion van in terms of its maintenance and long-term care. The more diligent you are about keeping up with regular maintenance tasks, the more your conversion van will reward you. 
The following maintenance routines are crucial to follow as a conversion van owner:
Fluids
Your van's fluids keep its components in excellent working condition. Changing the oil and oil filter as often as your van's owner's manual suggests is a must. Newer vehicles often allow for slightly longer periods between oil changes, but you still need to consider your mileage, too.
In addition to oil changes, you should check your fluids periodically, even if you just set a reminder on [...]
Posted by

Brian Haase
Comments Off

on The Difference Between a Conversion Van and a Class B Motor Home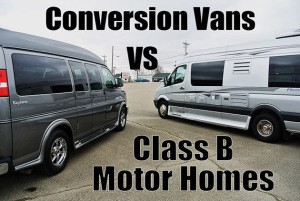 If you are looking for a smaller recreation vehicle (RV) you will almost certainly have come across the terms "conversion van" and "Class B motorhome." You might also be a little confused as to why these terms seem to be applied to vehicles that, on the surface, look almost exactly the same.
The good news is, you aren't the only one confused by these terms. On the outside, there really isn't much difference between a conversion van and a Class B motorhome. Most of the differences are on the inside and have to do with the practical use of these vehicles.
To clear things up, and to make sure you end up with the right vehicle for your needs, we'll be breaking down what makes a conversion van different from a Class B motorhome and what each vehicle is best used for.
What Is [...]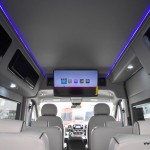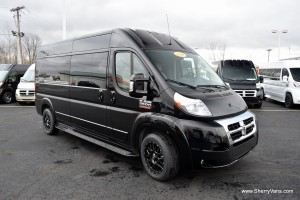 One of the most popular 9 passenger vans for sale can be at Paul Sherry Conversion Vans. It appeals to a wide range of people with its long list of features and incredible passenger capacity. The nine-passenger vans truly fit nine adults in comfort, so there is no need to struggle to fit inside like you would in a minivan.
Who Will Love the Nine-Passenger Van?
Nearly anyone can appreciate the RAM nine-passenger vans, particularly if you need room for more than four adults who want to spread out. Families who don't want anyone to feel squashed will love the RAM nine-passenger vans on their next road trip or even just a quick drive around town, especially if they need to buy groceries with everyone in the vehicle.
[...]
Posted by

Ryan
Comments Off

on New 2018 RAM Conversion Van & Passenger Van Upgrades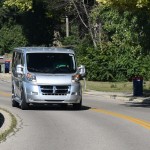 When you head to Paul Sherry Conversion Vans to look at the new RAM passenger van models, you will notice some updates to the 2018 RAM ProMaster. Since all the Sherry RAM Conversion Vans are based on the ProMaster, keep these updates in mind when you look for the one you want. Both the full-size ProMaster and the compact ProMaster City have more convenience and safety features than in previous model years.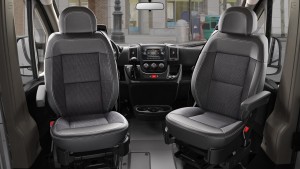 New Standard Features for the ProMaster
The newly standard features on the 2018 RAM ProMaster include a Uconnect 5.0 infotainment system, which you can choose to equip with navigation. To further help with connectivity and convenience, RAM also added integrated voice command, Bluetooth, and audio controls on the steering wheel. There is also now a rear backup [...]
RAM, GMC, Chevrolet, Ford
Posted by

Ryan
Comments Off

on Available New Conversion Vans for 2018!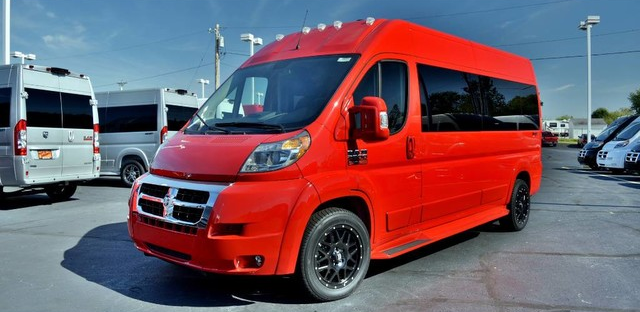 With 2018 just around the corner, Paul Sherry Conversion Vans is getting ready to offer you an updated selection of conversion vans. You can count on the same amazing selection of vehicles that we always offer, but keep your eyes peeled, as new 2018 conversion vans will be arriving on our dealership to join the existing new and used vans. As always, the new conversions cover a wide range of vehicles, giving you the ability to own the exact type of conversion you want.
RAM Conversion Vans by Sherry Vans
One of our most popular types of vans has always been RAM conversion vans from our team at Sherry Vans. We base these conversions on the reliable RAM ProMaster with its seating for nine passengers and best-in-class features. Remember that the RAM ProMaster [...]
Posted by

Ryan
Comments Off

on GMC Conversion Vans: How They Compare to Today's RAM Van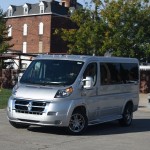 When it comes time to start looking for a conversion van, you will have a few options, including those from multiple manufacturers. While the RAM ProMaster and other RAM vans are currently the leaders in the world of conversion vans, GMC held that title for a long time. Because of this, you will find a nice mix of both brands in your search for a van. To help figure out why you should choose one over the other, take a look at how they compare to each other.
A Note about Used vs. New
An important thing to keep in mind is whether the van is new or used. Because RAM vans are currently the class leaders in numerous metrics, you will almost always be able to find them new and be able to customize them however you want. Because of their popularity, you can also find a used RAM van without an issue, including [...]
Posted by

Ryan
Comments Off

on Find GMC Conversion Vans for Sale at Paul Sherry
No matter the reason you are in the market for a GMC conversion van, Paul Sherry is ready to help you out. We have an excellent inventory of vans for a range of purposes and can even work with you to customize one if you don't find what you see. When buying from Paul Sherry, you will receive excellent customer service during every step of the process, ensuring that you have a positive experience.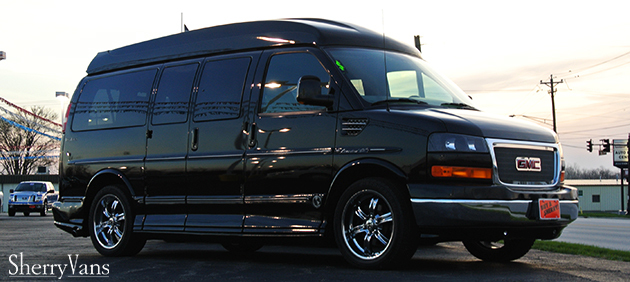 A Wide Selection
Thanks to our range of GMC conversion vans for sale, there are options for everyone, regardless of your desired purpose. We have vans that have been converted to be wheelchair accessible, as well as those that were converted to become limousines. There is also a variety of model years available, meaning that our selection has a wide range of prices to meet nearly any budget. Since our conversion [...]
Posted by

Ryan
Comments Off

on Why You Should Buy Your New Mobility Van from Paul Sherry Conversion Vans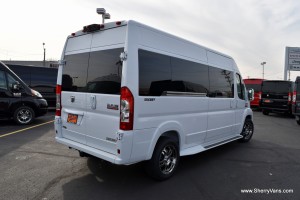 When it comes time to buy your new mobility van, getting it from Paul Sherry Conversion Vans is a smart decision. We understand our clients and work hard to get you exactly what you are looking for. We pride ourselves on our friendliness and knowledge of our inventory. This helps make the shopping experience stress-free for you, letting you move around town in your mobility van in almost no time.
Excellent Selection
We have a great selection of mobility vans at Paul Sherry Conversion Vans since this is one of the areas that we specialize in. While most are based off the RAM ProMaster, we have several other models for you to choose from. The conversions are all of the highest quality, giving you confident access to