Posted by

Alysia
Comments Off

on Do Conversion Vans Have Bathrooms?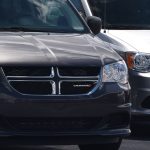 Conversion vans are known for their versatility and the ability to ferry more passengers than conventional cars. However, it can be difficult to ascertain the difference between a conversion van and an RV.
This could lead to some general misconceptions about the functionality of a conversion van or an RV. With this in mind, it's natural to have questions like "Do conversion vans have bathrooms?" or "Is a conversion van and RV the same?"
Differences Between Conversion Vans and RVs/Motor Homes
If you're in the market for a conversion van or RV, it's crucial to be able to tell the two apart. For starters, a Class-B RV may utilize the same chassis as a typical van, but it is significantly different in terms of functionality. An RV is built from scratch by the producer for customers who want a comprehensive camping van.
By contrast, a conversion van is a regular van [...]