Custom Order Your Wheelchair Mobility Van
Your ATS wheelchair van conversion should have everything you need and more, and our inventory may not have what you want in stock. In that case, we'd love to help you custom order the right ATS mobility van for you. Let us know what you need, and we'll work to make it happen.
Start by browsing our wheelchair van inventory online. You can learn about specs and features and get virtual walk-throughs for each of our vans. If you still don't see what you need, give us a call, and we'll walk you through the process of custom ordering your van.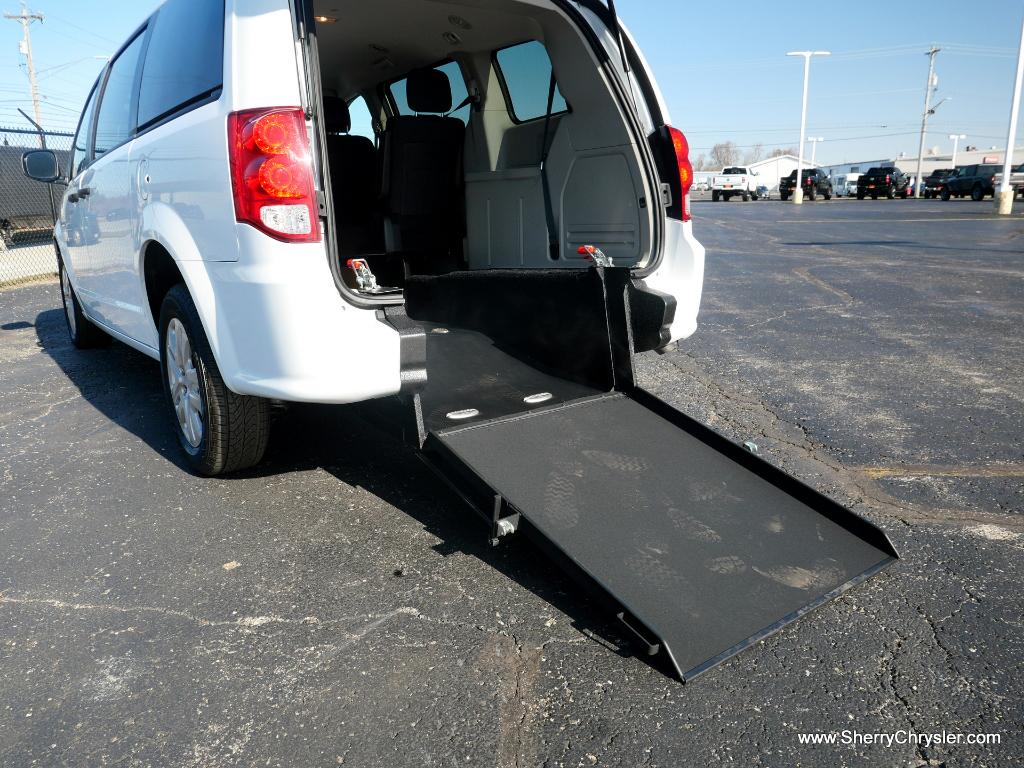 Official ATS Wheelchair Van Conversion Dealer
Look no further than Paul Sherry Conversion Vans for your brand-new ATS wheelchair van. We offer ATS conversions on Chrysler Pacifica, Ram ProMaster and Dodge Caravan models. The full-size RAM ProMaster has some of the biggest advantages for ATS conversions, including extra interior space and seating, custom heating and cooling, and commercial grade flooring.
Find both new and used ATS mobility vans in our inventory to suit your needs and budget. We're also able to custom order an ATS mobility van if you're looking for one with different specifications than we have in stock.
Top Features of an ATS Wheelchair Van Conversion
Are you new to the world of ATS wheelchair vans? No problem! We always welcome you to give us a call with any questions you have, and we'll get your questions answered and offer some suggestions for vans that might work for you.
Here's an outline of some of the top features you can expect from an ATS mobility van, just to give you an idea of some of the benefits of this configuration:
Second-row seating is optional in most vans

A Q-straint restraint system secures wheelchairs in place

Many vans can hold up to two or more wheelchairs

ATS conversions meet or exceed ADA door height standards

Lightweight aluminum ramp with non-skip powder coating

Various channel sizes available

Custom heating and cooling in select vehicles
ATS conversions also come with a 3-year unlimited mile warranty that covers all modifications made to the vehicle to install the rear entry wheelchair van lift or ramp.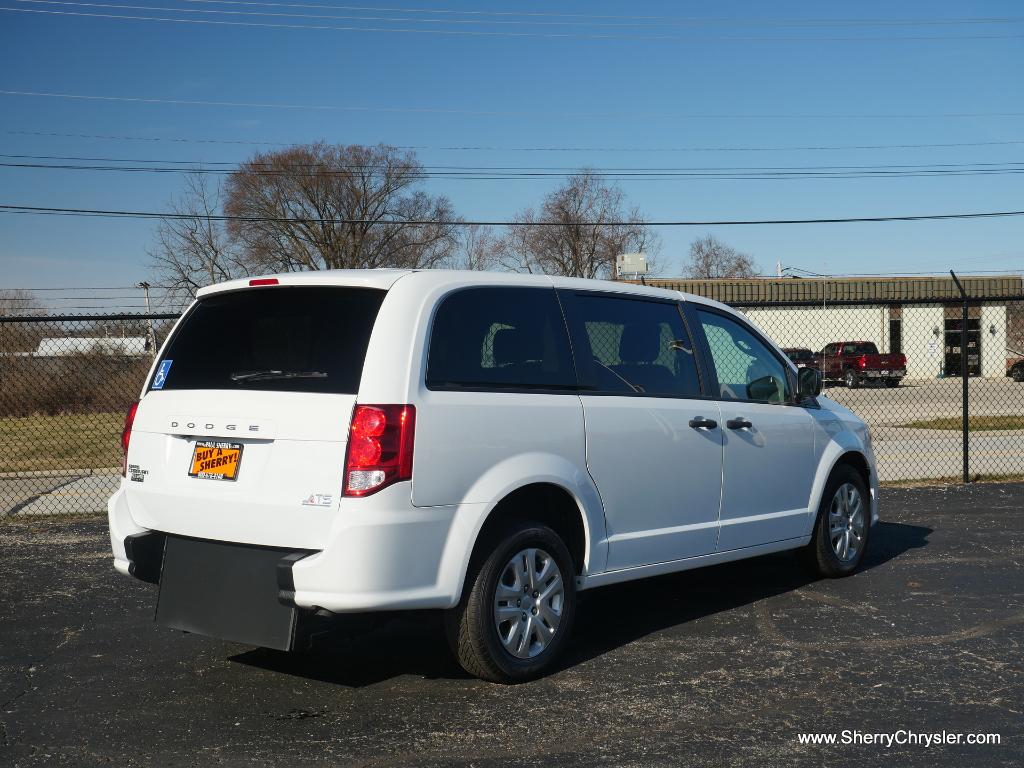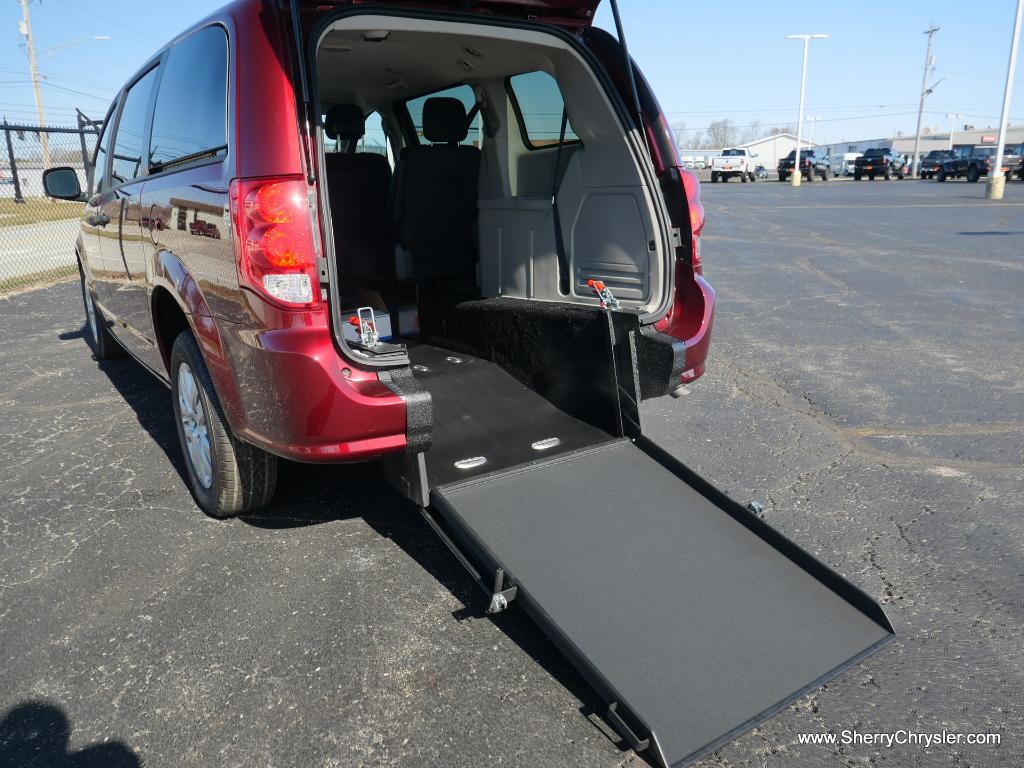 Who Can Benefit from an ATS Wheelchair Van Conversion
While many mobility vans provide side entry conversions for wheelchair access, this configuration isn't always what our customers want. Side entry conversions typically have a bit less room for a wheelchair inside because of the seating configuration, which isn't always best for larger wheelchairs. 
ATS wheelchair vans can also make it easier for passengers to get in and out of their vehicles from any parking spot. Because vehicles parked on the side of the van won't interfere with the van's ramp, wheelchair users can have a bit more freedom in cramped parking areas.
Another benefit of ATS wheelchair vans is pricing. Compared to side entry conversions, rear entry conversions don't require as much of a transformation to the inside of the van. Therefore, the overall cost of the conversion is usually more affordable.
ATS Mobility Van Financing
We know that your ATS wheelchair van is a necessity, which is why we offer several financing options to help you get your van as quickly as possible. Plus, our financing options make it easier for people like you to get financing you can afford and a price you're comfortable paying.
Paul Sherry Conversion Vans has a dedicated financing department to help our customers with each step of the finance process. Our finance director will then contact you to gather more information, talk to you about some options, and get consent to move forward in the process, if you're interested. Your credit score will not be affected by filling out our form.
Feel free to visit our dealership, too, to speak with our finance director in person and learn more about our financing options for your ATS mobility van.
Ready to talk to us about buying an ATS mobility van? Visit our Piqua, Ohio dealership on N County Road, or call us at 937-778-0830.