The Ultimate Uber Vehicle
January 8, 2015

Posted by

Brian Haase
Comments Off

on The Ultimate Uber Vehicle
Uber is an app and service that makes it convenient to get around many cities. It provides a more pleasant and often cheaper alternative to taxis. Uber has gotten so popular that people are starting to think about what type of vehicle to purchase if they want to become Uber drivers. There are several good reasons to choose the Sherry Conversion Van if you want to be an Uber driver.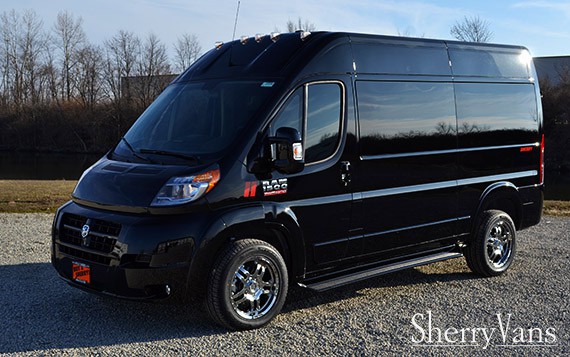 The Convenience of Uber
When you have the Uber app, you can either offer your services as a driver or get a ride when you need it. Presently, the service is most popular in big cities such as San Francisco, New York, Chicago, Los Angeles and many others. It is, however, rapidly expanding to smaller cities and other countries. It is already available in more than 50 countries and this number is sure to increase steadily. Considering that the company first launched in 2012, it's growth has been quite impressive.
Uber is used for many different purposes, but it's especially appealing to busy professionals. It can be used, for example, as an alternative to getting a taxi or renting a car at the airport. For some people, it makes it easier to live without owning a car. For drivers, it can provide a part time or even full time income.
Why the Sherry Van is the Optimum Uber Vehicle
If you are going to be an Uber driver, you want a vehicle that's reliable, roomy and comfortable. You also want to balance spaciousness and power with economy, as you don't want all of your profits to be used up at the gas station. The following are some of the features that make Sherry Vans ideal for Uber.
Comfort and Roominess – A spacious van allows you to carry multiple passengers and baggage. Sherry Vans have 6'4" interior height, with no driveshaft under the body. This makes them unusually comfortable and roomy.
Great Performance – With a RAM ProMaster Chassis and a choice between a 3.6L V6 and a 3.0L Diesel Engine, Sherry Vans provide high levels of performance you need with frequent and varied use. These front-wheel-drive vans provide safe and agile handling in all weather conditions. The 36' turning radius makes them good for turning corners on busy city streets.
Economy – Best in Class Fuel Mileage with 20+ MPG.
Safety – With all-speed traction control, six air bags and a special brake assist feature that makes it easy to stop even when the driver does a "panic stop," i.e. slams hard on the brakes.
Choice of Models – You can choose from the Sherry RAM 7 Passenger Low-Top, 7 Passenger High-Top or the 9 Passenger High-Top models.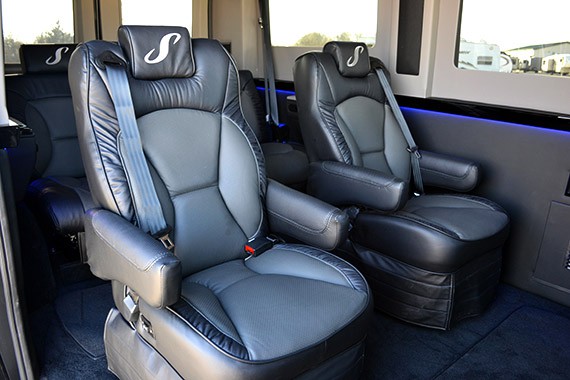 While it's possible to use just about any reliable vehicle for Uber driving, you have a real advantage if you can offer people something more versatile. An average sized car will not accommodate a group or people with any significant baggage. With a Sherry Van, however, you can transport up to nine people in luxury. This can go a long way towards making you a popular and successful Uber driver.