You Won't Believe What Jay Cutler Drives To Football Practice
July 31, 2014

Posted by

Brian Haase
Comments Off

on You Won't Believe What Jay Cutler Drives To Football Practice
If you think Chicago Bears quarterback Jay Cutler is the perfect example of someone who drives a flashy sports car, get ready to be surprised. The 31-year-old football player, who has two young sons with wife Kristin Cavallari, is the proud owner of a white conversion van. According to reports, it's a Chevy 2500 manufactured by Explorer Van Co. in Indiana. Onlookers assert the van is as tricked-out than any luxury car around.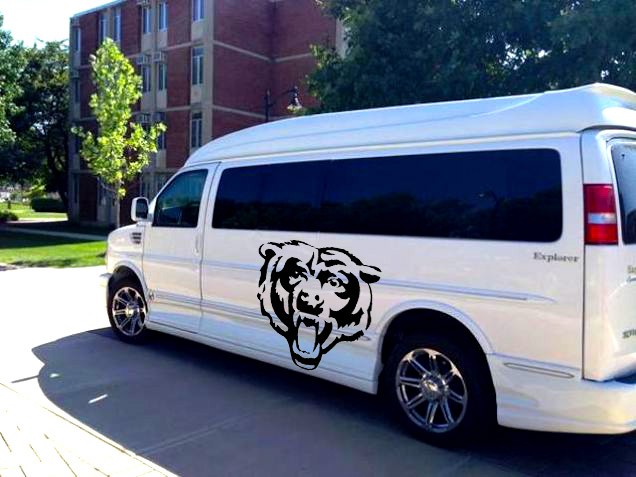 Cutler drove to training camp in Bourbonnais, IL in what he calls his "dad style" vehicle, which the Orlando Sentinal claims could cost upwards of $60,000. The customized van is great for families, but it's also practical for hauling luggage, equipment, and teammates. It seats nine people and boasts a 6.0-liter V-8 engine, with options for television and game outlets on the inside.
Cutler is not the only prominent NFL player to rock the conversion van trend. Redskins quarterback Kirk Cousins is now driving the vintage 2000 model he bought from his grandmother. He claims it works perfectly for transporting visitors to games, and for taking road trips with his wife during the offseason. His van seats seven people and includes a TV and a fold-out sofa. While he's not the first person you'd expect to see behind the wheel, it's a great choice for his family.
Conversion vans became popular in the 1970s and 1980s as practical, customized alternatives to motorhomes. They were among the first vehicles to offer television, movie, and video game options, and they remain a popular choice for camping trips and long journeys with the family or a large group of friends. While Conversion Vans are the most common, Mobility Vans are also used for people with disabilities and for traveling professionals like camera crews. The easy personalization of a conversion van is part of why it remains popular, as well as the roomy interior.
All teasing from teammates aside, it makes sense why an NFL quarterback would embrace a roomier vehicle with at least 50 interior options. The convenience of being able to transport large groups of friends, even if they're all carrying luggage, is unmatched by a tiny sports car. And if he's not doing that, Cutler can transport strollers, toys, and anything his sons need, all while providing them a fun and safe environment for hitting the road. It's not so bad to be a family man after all.