Posted by

Brian Haase
Comments Off

on RAM ProMaster Diesel Conversion Vans
RAM ProMaster Diesel Conversion Vans
Ram ProMaster Diesel Conversion Vans offer a high quality product from the get-go. The Ram ProMaster offers a better starting point for conversion vans when compared to other vans. This is thanks to class superlative engines, class-leading features, car-like handling and class-leading Fuel Economy. The reviewers love these vans, and it's easy to see why.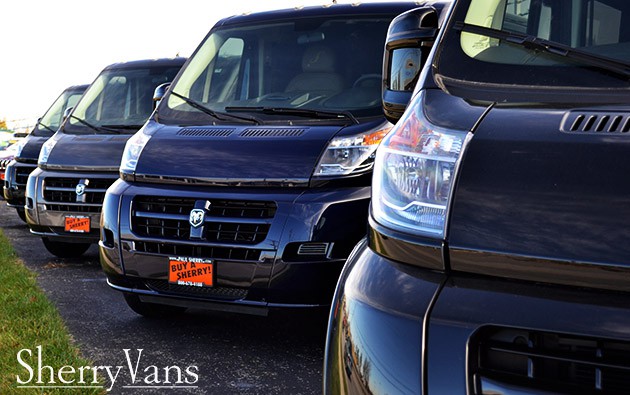 The Best Reviews
Usually commercial vans are a bit ho-hum, but the Ram Promaster has the reviewers raving. Edmunds.com, a leading automotive reviewer, calls the Promaster 'a strong choice for American consumers.' AutoWeek, which test drove the EcoDiesel, bragged about the great engine and how wonderful the handling is. TheFastLaneTruck.com and TheTruthAboutCars.com agreed, praising the front wheel drive. Reviewers also praised the numerous configurations, the fuel economy, the low floor, and the wide-open doors. TheTruthAboutCars.com noted that the [...]
Posted by

Brian Haase
Comments Off

on Ram ProMaster: The Ultimate Passenger Van?
The front-wheel drive Conversion Van is gaining in popularity because of its lack of a full-length drive train. This means that the interior of the cabin can be more spacious, and because the van rides closer to the road level, vertical interior space has increased. The Ram ProMaster Passenger Van is an excellent example of how a workable platform can be used to create a very nicely appointed cabin.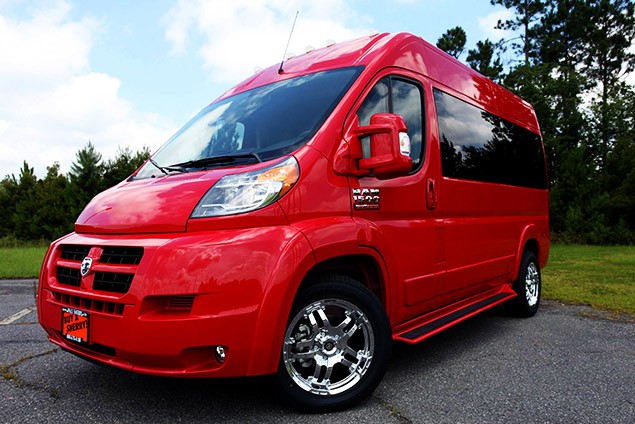 Advantages Of The Ram ProMaster
First and foremost, the platform upon which the ProMaster is built allows for plenty of weight for interior amenities without drastically reducing the fuel efficiency. The Ram ProMaster gets better fuel mileage than either of its closest competitors, namely the Chevrolet Express/GMC Savanna twins and the Ford Transit Conversion Van.
The low-riding design means a low-top appearance, but this should not be considered a minus when considering a new conversion van [...]