Posted by

Alysia
Comments Off

on How Much Does a Good Conversion Van Cost?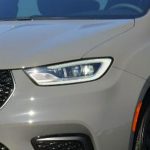 There's no "one-size-fits-all" conversion van. In fact, you can design a conversion van to fit practically any need, ranging from camping convenience to a mobile home to a remote workstation where you can make money from anywhere in the world.
But those different conversion options also correlate to different prices. It can be tough to know how much a good conversion van costs, especially when considering features, amenities, living space, and more.
What Affects Conversion Van Price?
Lots of things affect the cost of a conversion van, including:
The van itself. Conversion vans can range anywhere from $1000-$100,000 in total!
Electricity and electrical systems. Conversion and electrical systems can be anywhere from several hundred dollars to several thousand dollars
Furnishings and other materials. The more extravagant your van, the more it will cost. Furnishings and materials may cost a few hundred dollars to upwards of $2000