Posted by

Hannah
Comments Off

on How Many Conversion Vans Are Sold Each Year?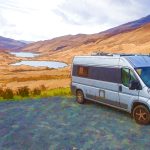 Not that long ago Conversion Vans were a niche product. They were produced, but it was mostly companies looking for utility vehicles, people buying mobility vans, and the occasional recreational van consumer that was buying them.
There were times when the production and sale of consumer vans was as small as just a couple of hundred vehicles per year.
All of that has changed.
Why?
Well, one of the bigger motivations was actually the Covid-19 pandemic, and with it, increased interest in DIY projects, camping, and road tripping, and yes, #VanLife!
While it's hard to get an exact number on the surge in demand, (in part because plenty of people have bought conversion vans that have yet to be produced!), the conversion van market is currently valued at 6.5 Billion USD, and it's expected to increase to 8.1 Billion USD by 2030.
For a vehicle that was once [...]
Posted by

Ryan
Comments Off

on New 2019 RAM Conversion Van Changes: What to Expect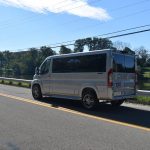 Those who plan on getting a 2019 conversion van will notice some changes from conversion vans based on earlier model years thanks to updates to the 2019 RAM ProMaster that these vans are based on.
More Models
One of the biggest changes for the 2019 RAM ProMaster is the fact that there are more models available than before. In the past, there was just a single ProMaster van along with the ProMaster City. Now, however, you can get one of three new models. These include a ProMaster 2500 Cargo Van featuring a low roof plus a ProMaster 3500 Cargo Van with a high or a low roof. All three of those new configurations have 136-inch wheelbases. Time will tell if these new ProMaster 2500 and 3500 Cargo Vans are also used for conversions or if the other RAM ProMaster will remain the go-to option.
Enhanced Towing
Those who plan on using their 2019 conversion van [...]