Posted by

Ryan
Comments Off

on Top Three Features of New RAM Conversion Vans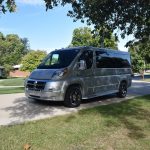 There are many reasons to own a standard van, but the new Ram conversion vans really stand out in their class. Out of the many promising features to offer drivers and passengers, here are a few of the most noteworthy.
Top-Notch Turning Diameter
By far one of the best features in the new RAM conversion vans is its highly agile turning radius. Drivers love that they only need 36 feet to get this van turned around. This makes it much easier to get in and out of tight spots in the city. The ProMaster turns the cliché that vans are hard to park upside down with its maneuverability.
More Room
Drivers and passengers can rest assured that they will ride in comfort with all the space the RAM conversion van has to offer. It ranks best-in-class with the High Roof models providing an impressive 76 inches of interior room. Even the standard version offers an [...]
Posted by

Ryan
Comments Off

on New 2019 RAM Conversion Van Changes: What to Expect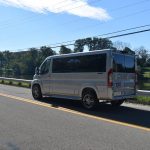 Those who plan on getting a 2019 conversion van will notice some changes from conversion vans based on earlier model years thanks to updates to the 2019 RAM ProMaster that these vans are based on.
More Models
One of the biggest changes for the 2019 RAM ProMaster is the fact that there are more models available than before. In the past, there was just a single ProMaster van along with the ProMaster City. Now, however, you can get one of three new models. These include a ProMaster 2500 Cargo Van featuring a low roof plus a ProMaster 3500 Cargo Van with a high or a low roof. All three of those new configurations have 136-inch wheelbases. Time will tell if these new ProMaster 2500 and 3500 Cargo Vans are also used for conversions or if the other RAM ProMaster will remain the go-to option.
Enhanced Towing
Those who plan on using their 2019 conversion van [...]