The RAM Sherry Van: Styling and Profiling at Your Next Tailgate
September 17, 2014

Posted by

Brian Haase
Comments Off

on The RAM Sherry Van: Styling and Profiling at Your Next Tailgate
When it's time to head to the big game, having a great tailgate party is an absolute necessity. While many fans drive their cars or trucks to the stadium, serious fans are discovering the one and only way to get the true tailgate experience with their friends is by purchasing a RAM Sherry Conversion Van.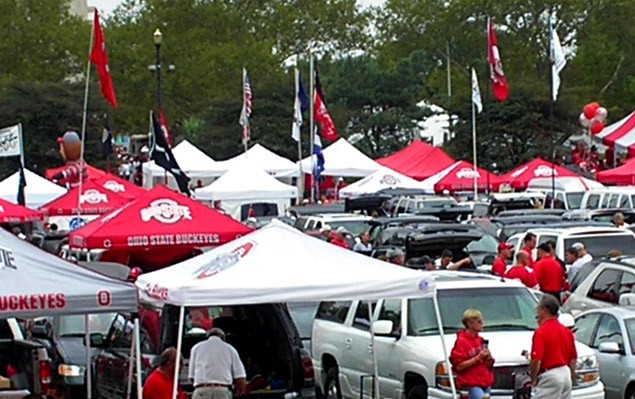 So what is so special about a RAM Sherry Van? For starters, it's not your Uncle's Hippy Van. Today's conversion vans are more like mini-homes on wheels. Imagine pulling into the stadium parking lot in a van that's equipped with a 32-inch HDTV and has seating for up to nine passengers. With that much room, everyone in the parking lot will suddenly become your friend, wanting to climb aboard and join the Sherry fan club. Heck, even Jay Cutler and Kirk Cousins will want to join that club.
Headroom, always a concern with many previous conversion vans, is no concern whatsoever with a Sherry Van. With enough headroom to accommodate party-goers up to 6'4″ tall, there's no worry about hitting one's head while dropping back to throw some friends a cold drink. Since sometimes it can be a bit of a drive to the stadium, fuel costs can be a concern. However, a Sherry Van is made to get you to the game without busting the budget, leaving you more than enough money to get an extra bag or two of chips. Offering Excellent Fuel Economy at more than 20 miles per gallon (even more is possible with the available diesel engine), a Sherry Van is designed to let you pass by one gas station after another, making sure you get that prime parking space for your tailgate.
As all tailgaters know, space can become very limited in parking lots outside stadiums. When that's the case, making a sharp turn to squeeze into your parking space can get tricky. But when you're behind the wheel of a Sherry Van, making those hairpin turns is no problem. With its best-in-class 36-foot turning circle, navigating those narrow and crowded streets to the stadium is easier than ever.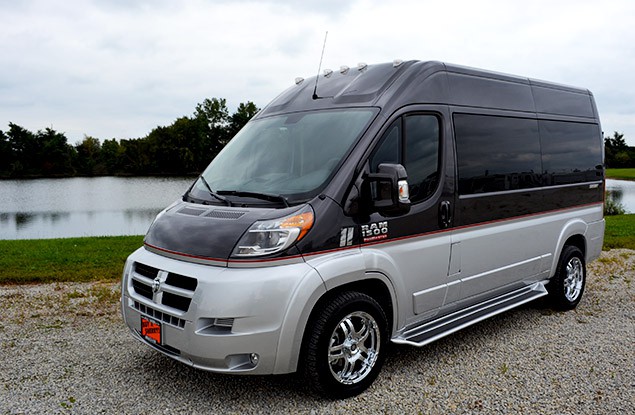 Since everyone loves a good party, you'll be bringing plenty of people and supplies with you to the stadium. While all that may weigh down lots of vehicles, it won't be a problem for a Sherry Van. Offering a 4,400-pound payload, also best-in-class, you'll be guaranteed to take whatever you need with you to have the best party in the parking lot.
So if you're looking for a conversion van that gives you the comforts of home while parked outside the stadium, a Sherry Van is your first and only choice. With its many industry-leading features and creature comforts, you'll be guaranteed to be the ones in the parking lot who are styling and profiling better than anyone else on game day.