Conversion Vans: All Wheel Drive Vs Front Wheel Drive
August 27, 2014

Posted by

Brian Haase
Comments Off

on Conversion Vans: All Wheel Drive Vs Front Wheel Drive
Investing in a conversion van can be a beneficial move that provides you with the ability to take many passengers comfortably down the road. Many conversion vans can seat seven to nine passengers, and they may have comfortable seating, entertainment accessories and other amenities. While you may need to select the right style of van with a focus on the interior amenities and the color of your vehicle, you also need to make the important decision about whether to purchase a front-wheel drive van or an all-wheel drive conversion van. When you understand the differences between these two options, you can make a better decision about your van purchase that is right for you.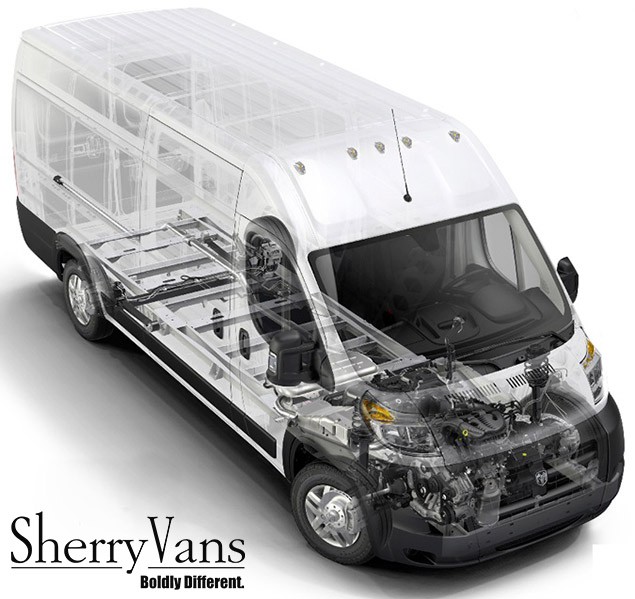 What Is Front-Wheel Drive?
When you compare the options of vans available, you may determine that a front-wheel drive vehicle has a more affordable up-front cost.  Because of this, you can find true value in these vehicles. These vehicles handle well in all types of weather conditions, but there are some downsides associated with a front-wheel drive vehicle. For example, these vans may may be known for having slightly lower performance than their counterparts. However, most drivers will notice minimal difference between a front-wheel drive and an all-wheel drive vehicle. Because of this, many will choose to purchase a front-wheel drive conversion van.
The Pros and Cons of an All-Wheel Drive Van
The most significant drawback associated with an all-wheel drive van is the higher up-front cost. This is a vehicle that combines the benefits of both a rear-wheel drive and a front-wheel drive vehicle in one van, but some consumers may not find these benefits to be worth paying a higher sales price for. They may handle slightly better, but they also are heavier than front-wheel drive vans. Because of this, the fuel economy of an all-wheel drive van is lower than that of a front-wheel drive van. Those who want to save money on their regular driving expenses may opt for the improved fuel economy of a front-wheel drive van. Four wheel drive conversion vans are also another option to consider. Many van owners find four wheel drive to be advantageous.
Each consumer will have specific factors in mind when making a buying decision. For consumers who are looking for the best overall value in a quality conversion van, a front-wheel drive vehicle may be a better option to consider. With the affordable sales price and enhanced fuel economy, these are quality vehicles that are affordable to purchase and economical to own. You can explore some of the front-wheel drive models available through Paul Sherry Conversion Vans today, and this is a great way to easily locate an affordable and well-equipped conversion van that is well-suited for your needs.