Mobility Vans: Sherry Vans Will Make Your Life Easier
July 28, 2014

Posted by

Brian Haase
Comments Off

on Mobility Vans: Sherry Vans Will Make Your Life Easier
Many people like being able to travel in comfort. When they want to drive around their hometown or even take longer drives across the country, they may want a vehicle that gives them plenty of room and provides them with the safety that they desire. These desires are no less with travelers who use wheelchairs or other mobility devices. Regardless of the distance they plan to travel, people can get the comfort, style, and safety they want when they invest in a Paul Sherry conversion van.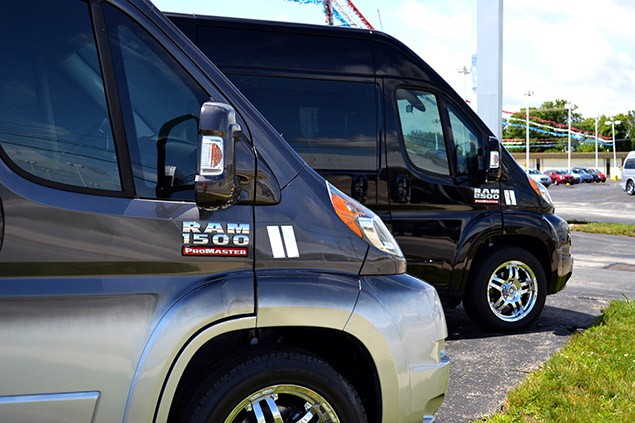 A wheelchair van from Paul Sherry Conversion Vans provides important safety features that make it easy to drive and operate in all traffic conditions. With its front wheel drive, people can brake easily and steer their van in whatever direction they choose without fearing that the back wheels will lock up or pull away from the direction in which the van is being steered. Likewise, this style of van also has a low cargo floor, giving wheelchair-bound drivers and passengers alike plenty of room to sit comfortably without being crowded or physically inconvenienced during their journeys.
Along with a low cargo floor, these vans offer huge interior spaces in which people can pack their belongings comfortably. From their mobility devices to their luggage, people can enjoy plenty of space at their convenience, giving them the option of packing bigger items that they otherwise would have had to leave home. They can bring bigger suitcases, trunks, and medical equipment like oxygen tanks without having to store any of those items and more in a tiny trunk space or tying these belongings to the roof.
People who rely on their wheelchairs or other mobility devices each day also know what a hassle it can be to load these belongings into small sedans or even larger pickup trucks. If the door or trunk space is not big enough, they risk scratching the paint, damaging their chair, and not having enough room to transport their device safely. However, these vans offer extra wide and tall entry doors to allow people to load their chairs comfortably and easily. They can avoid the frustration, anger, and fear of damaging the vehicle that comes with trying to load their chairs into smaller cars or trucks. Traveling anywhere in their hometown or even on a longer vacation no longer has to be an uncomfortable hassle. People can get the room and safety they want with a conversion van from Paul Sherry.