Posted by

Brian Haase
Comments Off

on Airstream Autobahn: Is It Really Worth $133,000?
This is an underdog story of high-top roofs, TVs and wood and leather, an underdog story of a slighted van coming back to best its bully – and it begins with the Dodge Sprinter.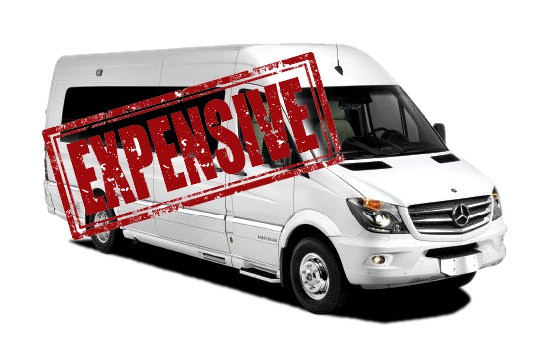 A Tale of Two Vans
At the turn of the century, Mercedes-Benz sold a mammoth cargo van in the United States as a Dodge Sprinter. After a few years, Mercedes reclaimed the name, leaving Dodge and parent company Chrysler out in the cold. Once Fiat purchased Chrysler, Chrysler turned to its new father for help, and Fiat obliged. Up its sleeve it had the Fiat Ducato, a popular European van produced for three generations and trusted as a cargo van and motorhome. Built on the Ducato chassis and much to Mercedes' chagrin, Chrysler unleashed the Ram ProMaster work and cargo van.
Now, the Ram Sherry Van, built on the [...]