New Conversion Van Buying Tips
August 26, 2020

Posted by

Ryan
Comments Off

on New Conversion Van Buying Tips
If you've never bought a conversion van before, you may not realize how much is involved with a new conversion van purchase. Several considerations should go into your purchase from warranties to protect your van to money-saving incentives to unique features that boost safety, convenience, and comfort. 
New Conversion Van Buying Tips
We want your conversion van buying experience to go as smoothly as possible. Here are a few tips to help you decide what conversion van is right for you:
Look for Manufacturer Incentives and Discounts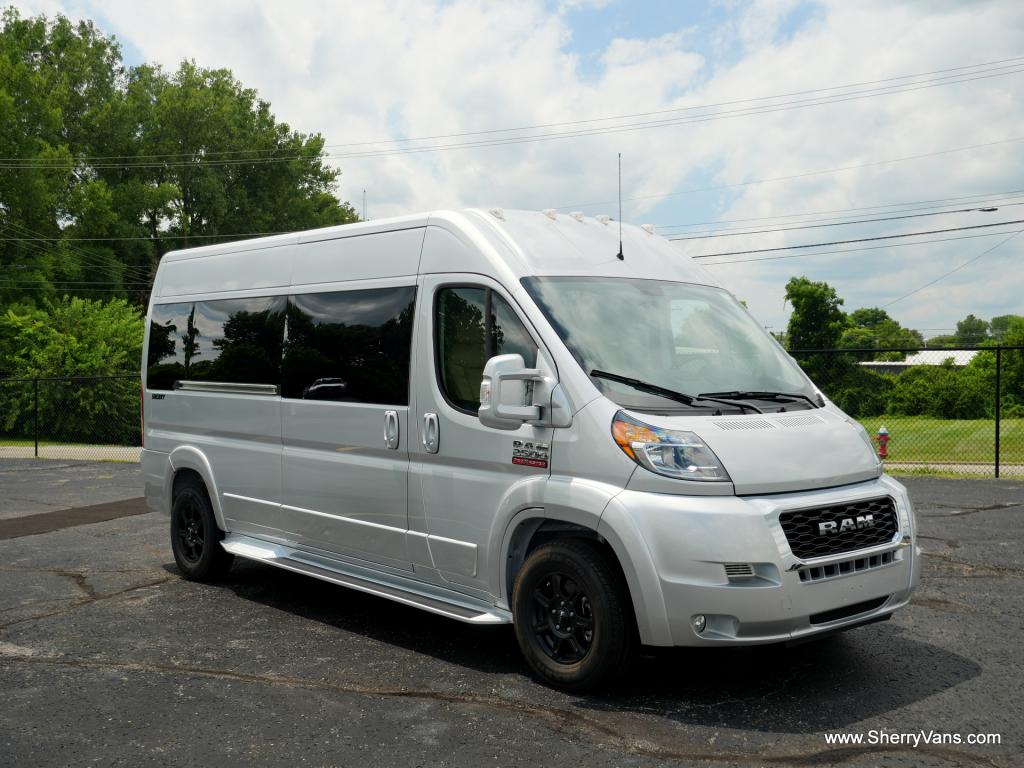 Most auto manufacturers put out discounts and incentives regularly to entice people to keep buying their vehicles. New conversion vans are no different. RAM, for instance, releases occasional 0% financing offers, cash-off deals, and financing and leasing incentives that we can then pass onto our customers. 
You can sometimes find the most recent deals by visiting the manufacturer's website and plugging in your zip code to get local information. Our sales team is also happy to help you find the best deals based on the conversion van you want. You can even fill out a finance application online to start the process and tell us what you're looking for, and a member of the team will contact you to help you find the right deal.
Evaluate Conversion Upfit Warranties
One of the best things about buying a new conversion van is that you can literally customize it to meet every need and want on your list. New conversion vans are available with various configurations, accessories, and upfits to enhance comfort, mobility, versatility, and more. However, when a van gets upfits added to it, the van's original warranty can be affected.
Most upfit configurations come with their own warranties, and you should ask about them to make certain that critical components of your van stay covered. Many upfits include a minimum of 36-month/36,000-mile warranty coverage on any parts installed in the upfit process and any components affected by the upfit.
Upfits that aren't professionally installed may void your van's original warranty. Talk to your dealer before making a final purchasing decision to learn what has been added to the conversion van and what warranty coverage you are entitled to.
Identify Unique Features of Each Van Platform
Conversion vans come with a variety of features, some of which are unique to the manufacturer. GMC and RAM are two of the leading conversion van manufacturers in the industry. GMC vans are known for their larger engines and, therefore, higher power capabilities, but RAM conversion vans have several benefits that keep them more versatile than their competition.
For example, RAM conversion vans are available with more interior height and a lower step-in height than other conversion vans, making for a roomier, more comfortable entrance and exit for passengers. RAM vans also have an excellent fuel economy compared to similar vans with around 24 MPG. Drivers can benefit from front-wheel-drive, giving RAM vans an incredible turning radius for city driving.
The team at Paul Sherry Conversion Vans can help you navigate the differences between the conversion vans you're considering to get you into the right one for you and your family.
Buy a New Conversion Van Today
Paul Sherry Conversion Vans has what you need in a new conversion van. Our inventory includes a full range of 7-passenger to 12-passenger RAM conversion vans and mobility vans. If we don't have one in stock like the one you want, we can add the upfits you need or find your perfect conversion van for you. We even deliver to all 50 states to make it easier than ever to purchase your new van. Call us today at (866) 906-8303 to see what we can do for you.