Conversion Van Travel: Top Fourth Of July Destinations In America
June 30, 2014

Posted by

Brian Haase
Comments Off

on Conversion Van Travel: Top Fourth Of July Destinations In America
The Fourth of July is a national holiday that often involves roasting hot dogs on the grill and lighting a few fireworks once the sun goes down. For many people, it means traveling to a new destination to enjoy beautiful landscapes to celebrate independence. Conversion vans are ideal when traveling on the road with large groups to new places for a vehicle that offers both affordability and comfort.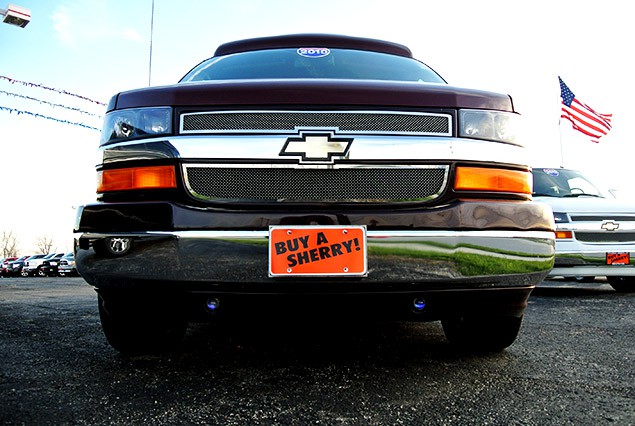 Marblehead, Massachusetts
To enjoy beautiful views of the water in a cozy town, Marblehead offers visitors the chance to celebrate the holiday with a fireworks show over the water and fresh-food vendors on every corner. You'll be able to enjoy having a picnic at Chandler Hovey Park while listening to live music in the area.
Myrtle Beach, South Carolina
Spend the day riding roller coasters and enjoying bbq from local eateries in Myrtle Beach where there is plenty to do on the pier. You'll be able to feel welcome in the close-knit community while exploring the fishing village and concluding the night with a fireworks show at one of the piers. Myrtle Beach is a family-friendly environment with spectacular views of the water and a Fourth of July Boat Parade held in in Murrells Inlet to celebrate the day.
Lake Tahoe, CA
For a cozy setting that is considered one of the most beautiful destinations in California, visit Lake Tahoe for an outdoor experience that involves the fresh smell of pine trees. Driving through the mountains in a conversion van will allow each passenger to enjoy the captivating views before reaching the expansive lake that the city is nestled next to. Guests can enjoy bike riding through the town or hiking on the various trails available before barbecuing outdoors to celebrate the holiday. Each year Lake Tahoe concludes the night with a fireworks show, known as "Lights on the Lake," while offering a beautiful reflection right underneath on the water.
Monument Valley
To enjoy picturesque views of the desert in a desolate environment, Monument Valley is an ideal location to pitch a tent or enjoy the day spent hiking. The landscape offers 400- to 1,000-foot sandstone towers with several camping options available. It makes for an easy way to make a campfire and barbecue s'mores while enjoying the views of the stars away from the city.
Black Hills, South Dakota
To enjoy views of the Mount Rushmore National Memorial, visit the national park to experience one of the most captivating locations in the country. It will make for a patriotic way of celebrating the day while relaxing at one of the many luxurious resorts that are available in the area.