Not categorized

Posted by

Ryan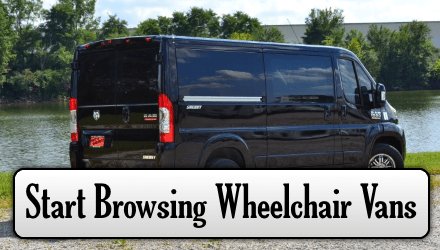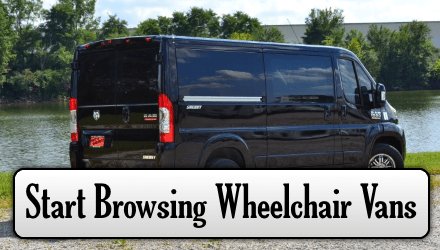 RAM ProMaster Wheelchair Vans
Paul Sherry Conversion Vans is proud to offer a full line-up of wheelchair vans for sale. Those with unique mobility needs know that finding a vehicle that can take them from place to place with plenty of room can be a challenge. Luckily, the RAM ProMaster is one of the few vans on the market that can be configured to transport a wheelchair easily, and it is available right in Piqua at Paul Sherry Conversion Vans.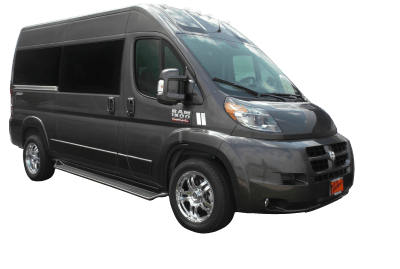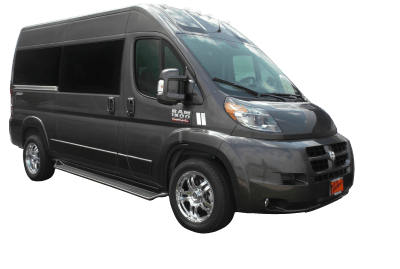 Benefits of a RAM ProMaster for Your Mobility Needs
Compared to other options, the RAM ProMaster not only gets you around despite any mobility impairments but also does so with ease. The lower step height compared to [...]
Not categorized

Posted by

Ryan
Find Explorer conversion vans for sale here at Paul Sherry Conversion Vans. We buy and sell conversion vans regularly which means that we always have a well rounded selection to choose from. Here are some reasons to browse our Explorer conversion van inventory: VIRTUAL WALK-THROUGH VIDEOS Every Explorer van for sale at our dealership receives a complete and details walk around video. Over the years, we've found that making a video for every Explorer conversion van in our inventory allows for an in depth shopping experience. In our videos we show the vans condition, features, and anything you'd want to inspect if you were shopping in person. This helps people determine which Explorer conversion van for sale can suite there needs prior to visiting in person.

DETAILED PHOTOS Video can be the best way to shop for conversion vans, but shoppers still would like to see photos. To provide shoppers with just the right angles, we're sure to provide ample amount of photos for each Explorer conversion van. We do this to ensure < [...]
Not categorized

Posted by

Ryan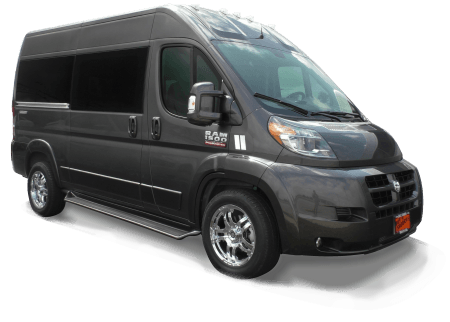 Sprinter conversion vans are often regarded as the premier conversion van for North America. But with the introduction new van chassis from manufacturers like RAM, the Sprinter conversion van is
getting some serious competition
. Sprinter Conversion Vans For Sale
Paul Sherry Conversion Vans, located in Piqua, Ohio
, offers a premium selection of sprinter conversion vans for sale. Active in buying and selling conversion vans, we regularly have a variety of sprinter conversion vans for sale. Our staff is eager to help you find the right sprinter of conversion van to suite your lifestyle. Browse
Sprinter conversion vans for sale here
, or read more about about what makes Sprinter vans. Brief History Although m [...]
Not categorized

Posted by

Ryan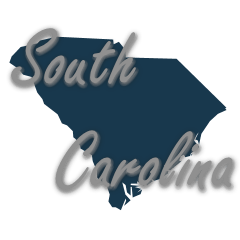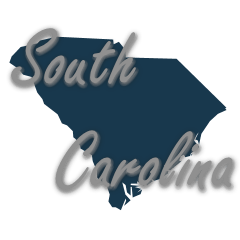 Whether your driving along the South Carolina's gorgeous beaches, or tailgating at your next football game, Paul Sherry has the right van for your lifestyle. Our dealership has a large selection of conversion vans for sale with easy sh [...]
Not categorized

Posted by

Ryan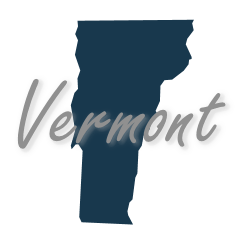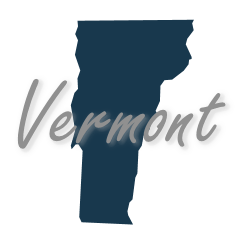 Driving to the ski slopes in Vermont with a large group can be challenging for some vehicles, but not for a conversion van from Paul Sherry! Our dealership has a large variety of new RAM ProMaster Conversion Vans and used conversion vans to choose from. We make shoppin [...]
California Conversion Vans: You Provide The Adventure. We Provide The Ride.
Feel the sand between your toes at the beach. Taste the salty spray. Hear the crashing waves.
Feel the October chill at the stadium. Smell the hot dogs on the grill. Hear the sound of your team's fight song.
Feel the peace in the woods camping. Hear the wind rustling through the trees. See your kids playing in the creek.
Life is an adventure to be lived! Embrace the journey. Enjoy the moment. Smile. Laugh. Relax. Breath it all in.
You want a van that fits your lifestyle. You are tired of limiting your adventures because of the vehicle you have. But buying a van is hard work. You can't just run down to the local used car lot for your needs. You have questions and need answers. You have problems and need solutions.
Paul Sherry Conversion Vans is in the problem solving business. [...]
Not categorized

Posted by

Ryan
Here at Paul Sherry Conversion Vans, we are here to serve your conversion van needs. Our website is here to provide you with a well-rounded choice of conversion vans for sale. Here are some other reasons the make us the Utah
conversion van dealer
of choice: INVENTORY
We offer new conversion vans, used conversion vans and wheelchair vans for sale. We update our van inventory daily to ensure you're browsing the most up-to-date information. When shopping, sort our van inventory by price, mileage, make, conversion, or type. Since our website is specifically designed for conversion vans, we are always focused on helping you find the right conversion van for your lifestyle.
VIRTUAL WALK-THROUGH VIDEOS We film a virtual walk-through video with one of our experts for every conversion van we have for sale! The goal is to provide you with the first-hand shopping experience when you can't make it out to view the unit in person. In these videos, we show you all the features available on that particular van, describe or show you how [...]
Paul Sherry Conversion Vans

Executive vans are without a doubt the most luxurious way to travel to and from any destination. The Ram Sherry Conversion Van is perfect for those seeking an executive transportation vehicle without sacrificing. Traditional executive vans were commonly built on the
Sprinter Van
chassis. But now with the introduction of the Ram ProMaster chassis, a new era of executive vans are becoming more popular. Here are some of the differences between the traditional Sprinter executive van, and the all new Ram Sherry executive conversion van.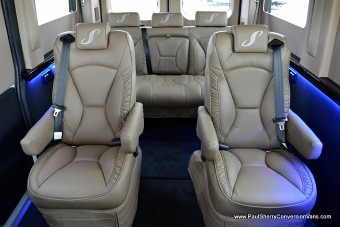 Ram Sherry Executive Conversion Van Specs:
ENGINE: 3.6L V-6 POWER: 280 @ 6,400 rpm TRANSMISSION: 6-spd auto w/OD 0-60: 7.8 seconds DRIVETRAIN: front-wheel SEATING: 7-9 passengers WARRANTY: 36 months/36,000 mi [...]
Paul Sherry Conversion Vans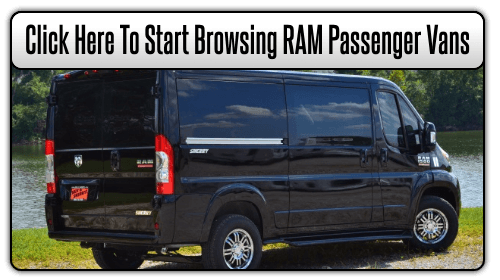 RAM ProMaster Passenger Vans One of the many vehicles available at Paul Sherry Conversion Vans, an ideal vehicle for anyone who needs to regularly bring a large group of people to their destination in comfort. This passenger van can be configured to seat either seven or
nine passengers
depending on your preference, making it a great choice for those who don't want to force others to squeeze into a minivan. Who Can Use the RAM ProMaster Passenger Van? There is an incredible range of drivers that will find the RAM ProMaster Passenger Van useful. Businesses or schools with frequent group outings will appreciate its ability to take adults and full-grown teens to their destinations in comfort. Larger families will appreciate that everyone gets more space to spread out than in a minivan. Hotels may want to use the RAM ProMaster for a