Posted by

Ryan
Comments Off

on 5 Events When Hiring a Limo Van Can Save the Day
Next time you have a large event, consider hiring a limo van instead of taking multiple cars or just sticking to a regular limo. A limo van is the perfect combination of a passenger van and a luxurious limousine with seating for a large group of people and premium accommodations, like leather seating and extra climate control. You can use a limo van for nearly any situation, but here are some of the times when you will really appreciate having hired one.
Bachelorette and Bachelor Parties – People have been hiring limos for decades to help them celebrate their bachelor or bachelorette parties, but a limo van is an even better idea. They are more spacious so you can bring a larger group without feeling squished or risking your safety. At the same time, you still get all the premium features that make limos so popular for bachelorette and bachelor parties: entertainment systems, tables, [...]
Posted by

Brian Haase
Comments Off

on Executive Conversion Vans That Don't Cost an Arm and a Leg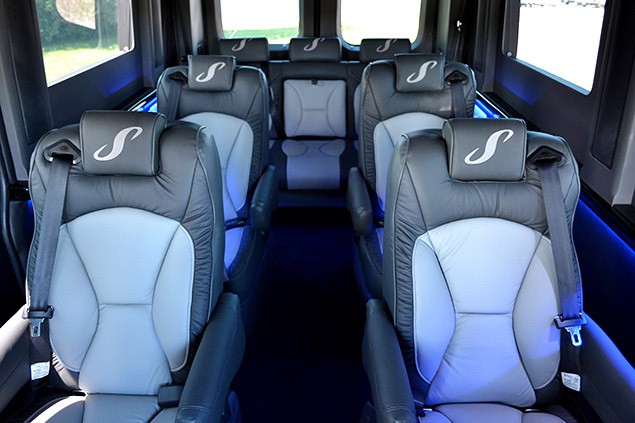 Everyone who gets behind the wheel of a vehicle wants to travel in style. There's nothing like cruising down the open road, knowing you've got many of the creature comforts along with you. For those who are lucky enough to be driving a Sherry Van, that's exactly what they've got. One of the premier Executive Vans in the industry, the Sherry Van is at the forefront of premium conversion vans. Built on the Ram ProMaster chassis, the Sherry Van provides its owners with luxury at an affordable price. With a price difference approaching $40,000, it's easy to see why more and more people are turning to the Sherry Van for the Ultimate in Conversion Van luxury and style.
When it comes to amenities, the Sherry Van has everything you could ask for. [...]