Posted by

Brian Haase
Comments Off

on Old School Cool: 1977 Chevrolet Hop Cap Van Tastic Conversion Van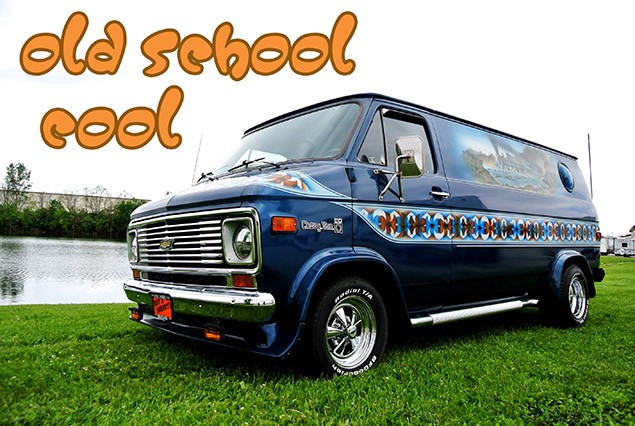 The classic Conversion Van is as important to American culture as hot dogs and apple pie. Well, maybe not that important. But conversion vans have been a part of our automotive landscape since the early 1970s. Even though they've evolved over the years, these incredible vehicles still have their rightful place.
As a dealership mascot, we happen to have a 1977 Chevrolet Hop Cap that could easily pass as the dictionary definition of a van conversion. It has everything you'd expect from a 1970s era conversion, including hardwood floors and plenty of shag. It also has a killer paint job that would make any child of the 70s swoon.
The Early Years
The history of the conversion van goes back to the 1970s and a little-known company in Goshen, Indiana. Back then, van conversions were all about being a [...]