What Happened To NADA for Conversion Vans?
June 3, 2014

Posted by

Brian Haase
Comments Off

on What Happened To NADA for Conversion Vans?
2021 Update
See video below for more recent information on this topic
Conversion Van Value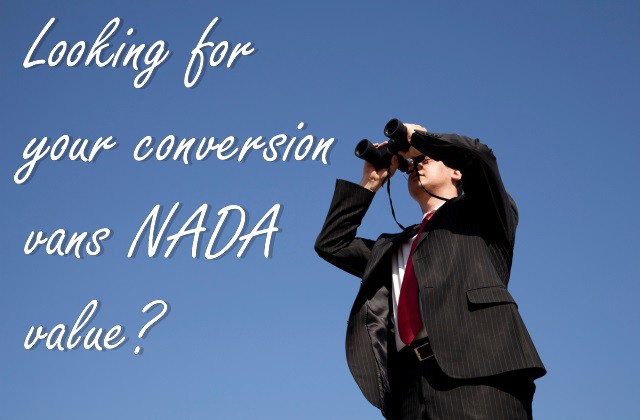 When trying to sell your Conversion Van, the first piece of information you want to know is the value. For decades, NADA guides has been relied on for publishing the most market reflective vehicle pricing and information. NADA guides began with the very well known orange and blue printed guidebooks which are to this day relied on by hundreds of thousands of individuals each year. Today, NADA guides have become a leader in vehicle data publishing and technology. NADA guides are the largest publisher of vehicle pricing and information for new and used cars, classic cars, motorcycles, ATVs, boats, personal watercraft, snowmobiles, RVs and manufactured homes. The only type of vehicle in which NADA does not provide information for is conversion vans.
NADA has retracted its value publications due to the large variability of conversion vans values. Compared to other vehicles, conversion vans offer more types of chassis and conversions than any other vehicle. This makes a universal NADA pricing publication unreliable because of the large variance from van to van. For more information about your van value, visit our NADA Conversion van value page.