Posted by

Alysia
Comments Off

on VMI Mobility Van Lift Options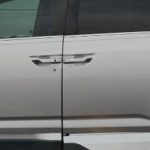 Vantage Mobility International (VMI) is one of the largest wheelchair mobility van converters. Their products are consistently pushing the boundaries and use cutting-edge technology. In addition to their innovative designs, VMI works to provide effective solutions to their customers. That is why Paul Sherry Conversion Vans is proud to partner with them and bring you a quality and innovative conversion van. As such, we like to offer the latest and greatest from VMI including their van lifts. 
VMI Mobility Van Lifts
VMI's van lifts are available to consumers and businesses and offer a strong and convenient solution to your wheelchair needs. At Paul Sherry, we want to provide our customers with the tools they need to make informed decisions, so we have compiled a list of the different VMI Mobility van lift options. 
All Lift Features
While there are a few differences between the lift options, we wanted to review the features [...]