Posted by

Alysia
Comments Off

on All You Need to Know About ProMaster Used Wheelchair Vans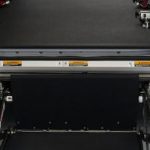 When looking for a new commercial van, you are probably overwhelmed with all the options available to you. The purpose of this article is to provide you with all the information you need to decide if RAM ProMaster used wheelchair vans are the correct choice for you. 
Are RAM ProMaster Wheelchair Vans Reliable?
When properly maintained, RAM ProMaster used wheelchair vans will typically last between 200,000 and 250,000 miles before needing serious repairs. On average this results in 13-15 years worth of reliable and dependable usage before needing a significant repair. However, as with any car, they need the proper maintenance to last their full lifetime. Yearly tune-ups and inspections should be enough to keep the van functioning properly. 
Can You Stand In A RAM ProMaster High Top Van?
A RAM ProMaster high roof van is specifically made to make it easier to stand up in. Within the cabin of [...]