Paul Sherry is the Best Conversion Van Dealer, No Matter Where You're Located
November 2, 2023

Posted by

Hannah
Comments Off

on Paul Sherry is the Best Conversion Van Dealer, No Matter Where You're Located
When it comes to purchasing a conversion van, location should never be a limiting factor. At Paul Sherry Conversion Vans, we've leveraged technology and exceptional customer service to ensure you can shop, buy, and receive your dream van—no matter where you live. In this blog, we'll explore the features that make us stand out as the best conversion van dealer, whether you're next door or half a nation away.
Shop from Anywhere Thanks to the Online Inventory
In an age where nearly everything is digitized, convenience is king. That's why we've made our entire inventory available online. You don't have to set foot in a dealership to find the conversion van of your dreams.
Detailed Listings with Photos and Descriptions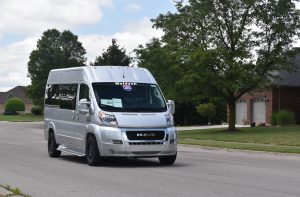 We understand that buying a vehicle online may seem daunting, but our detailed listings are designed to put you at ease. Each van is showcased through high-quality photographs capturing various angles and interiors. Alongside these images, we provide comprehensive descriptions outlining the van's features, specifications, and condition. This way, you get a thorough understanding of what you're purchasing without the need to visit us in person.
Through our online platform, you can filter options based on make, model, year, and even specific features, helping you narrow down your choices with just a few clicks. And if you have any questions or need more information, our team is always a call or a click away.
Helpful Team Members Ready to Assist You No Matter Where You're Located
At Paul Sherry Conversion Vans, customer service isn't just a department—it's the philosophy that drives our entire operation. Our dedicated team of experts is committed to making your buying experience as straightforward and enjoyable as possible, irrespective of your geographical location.
Whether you're just starting your search or are ready to finalize your purchase, our team is available via phone, email, and even live chat on our website. Here are a few ways we can help:
Product Knowledge: Our team members are well-versed in the features and specifications of each van in our inventory. They can provide invaluable advice to help you choose the model that best suits your needs.
Financing Guidance: Navigating the financial aspects of purchasing a van can be confusing. Our team is here to guide you through available financing options, ensuring you get the best possible terms.
Customization Consultations: If you're looking to customize your new van, our experts can discuss various options, from interior modifications to performance upgrades.
Technical Support: Encountered an issue or have a query about your van's functionalities? Our support team is ready to offer quick and accurate solutions.
Buy Online and We'll Help Arrange Delivery with the Company of Your Choice
Finalizing your purchase from the comfort of your home has never been easier. Once you've selected your dream van, the next step is getting it to you. When you buy a conversion van from Paul Sherry, you're not confined to local delivery options. We work closely with a network of reliable shipping companies that can deliver your van right to your doorstep, regardless of where you're located. Start your conversion van journey with Paul Sherry Conversion Vans.