New & Used Conversion Van Pricing Guide
May 29, 2019

Posted by

Ryan
Comments Off

on New & Used Conversion Van Pricing Guide
2021 Update
See video below for more recent information on this topic
A 2019 conversion van can provide the space, versatility, and transportation that you need. Before shopping, it helps to have a good idea of the price range, so you can budget accordingly. You can always view the prices of the models currently available at Paul Sherry Conversion Vans by browsing our online inventory or visiting our dealership. In the meantime, get an idea from the following price ranges.
New Conversion Van Price Range
New RAM conversion vans have a great deal of variation in price depending on the model year, the converter, the type of conversions, and other features. The most affordable new RAM conversion van at the time of writing is a RAM ProMaster City converted by Prime-Time Mobility for $38,995. The most expensive RAM conversions in our lineup are priced at $69,995 and are the 2019 RAM ProMaster Sherry Vans for nine passengers. This is among the most popular models, so you will find a range of colors and other choices.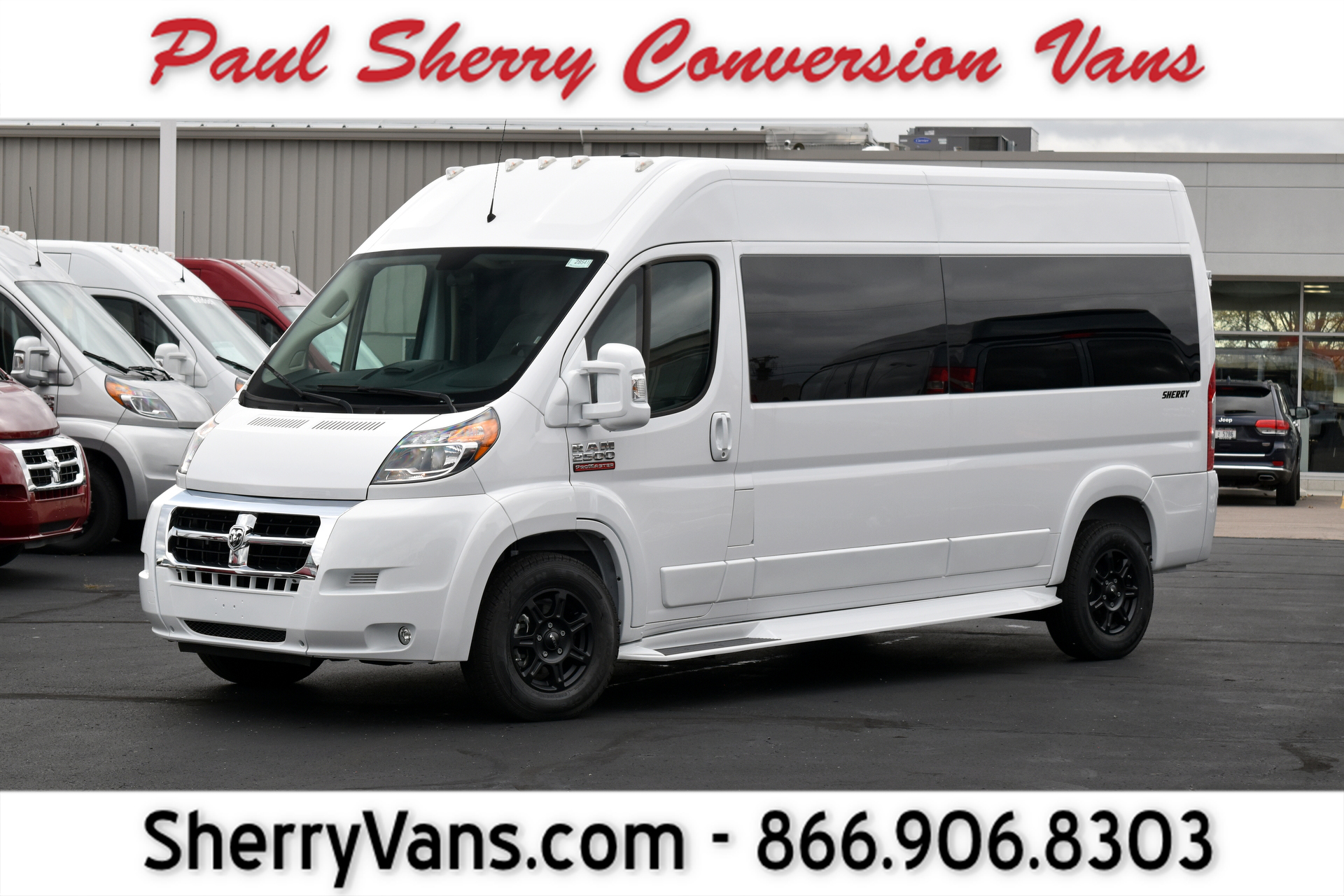 Used Price Range for RAM
The price range for a used RAM vehicle is even wider due to variations in model years, condition, and mileage. When we have older conversion vans available, they can be under $20,000. More recently used RAM conversion vans will be closer to the new prices, but potentially $5,000 to $10,000 cheaper. Very young used models with minimal wear and tear may have smaller differences with new vans.
Used Conversion Van Prices
Although we specialize in RAM vans at Paul Sherry Conversion Vans, we pride ourselves on offering a large selection of models to appeal to all tastes. As such, we also offer many conversion vans from other manufacturers with a range of conversions.
GMC Conversion Van Price Range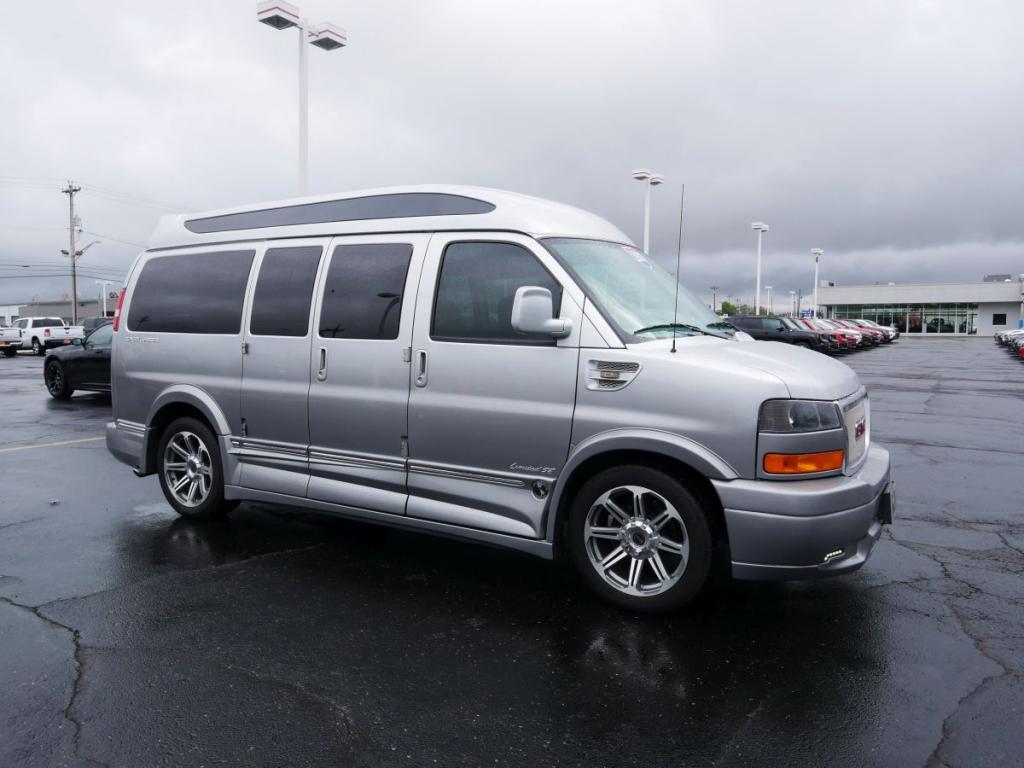 All of our GMC conversion vans available are used, although some are only slightly used and still in amazing condition. To offer a general price range, our most affordable GMC van is a 2007 GMC Savana Mobility Van for $19,500. On the other end of the spectrum, the 2017 GMC Savana – Explorer Vans 9 Passenger in our inventory is still very new and costs $54,995.
Ford Conversion Van Price Range
Expect a similar price range for the Ford conversion vans in our inventory. Older models with more miles can be close to $20,000 or even less. Newer model years can be closer to $55,000 or more, especially if they have minimal mileage and are in excellent condition.
Mercedes Sprinter Van Price Range
The same price range applies to the Mercedes Sprinter models. Where the conversion vans fit in the price range depends entirely on their year, features, condition, and other factors so there can be a great deal of variance.
Chevrolet Conversion Van Price Range
Our inventory at Paul Sherry Conversion Vans also includes multiple Chevrolet conversion vans, mostly focused on the Chevrolet Express. Since these conversion vans are very popular, we are able to offer a very nice selection, ranging from 2000 to 2017 model years. The Chevy vans on our lot actually have an even larger price range than those from other automakers due to the variety. The 2000 Chevrolet Express – Debut 7 Passenger van, for example, is just $8,995 while the 2017 Chevrolet Express – Explorer Vans 7 Passenger with less than 25,000 miles on it costs $59,995.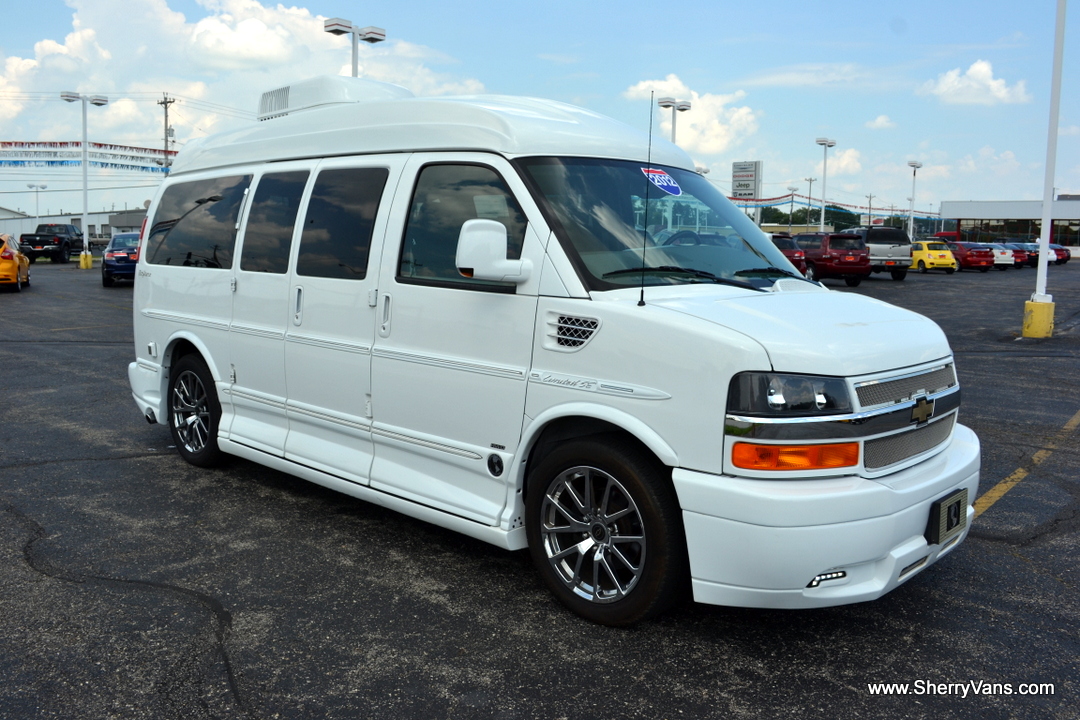 Remember What Affects Price
As you plan your budget for a conversion van, keep in mind that all of the above figures are only price ranges. Furthermore, the prices are based on the vans in our inventory at the time of writing. Older used models with more wear and tear can be at the lower end of the price range. When browsing, keep some of the main factors affecting price in mind. These include the model year, mileage, general condition, engine, converter, conversion package, and features or options.
We Offer Models for All Budgets
The bottom line is that regardless of your budget, we, at Paul Sherry Conversion Vans, offers multiple vans that can fit your needs without breaking the bank. Our team is familiar with our inventory, so they can guide your search based on your requirements and budget.
We will also assist you in making your chosen van affordable. We accept trade-ins to lower your out-of-pocket costs, and our team will let you know about incentives and discounts. We also offer financing right on-site and work with numerous credit unions and banks to get the best rates. This can save you money over the course of your auto loan.
To get a feel for the price of the specific model that interests you, browse our online inventory, visit us in person, or talk to our team via live chat or phone.