Honda Odyssey Wheelchair Vans For Sale
Have you been looking for a new wheelchair van for sale that is flexible, spacious, and functional? The Honda Odyssey Wheelchair van is exactly what you have been looking for. And Paul Sherry has new Honda Odyssey Wheelchair vans for sale!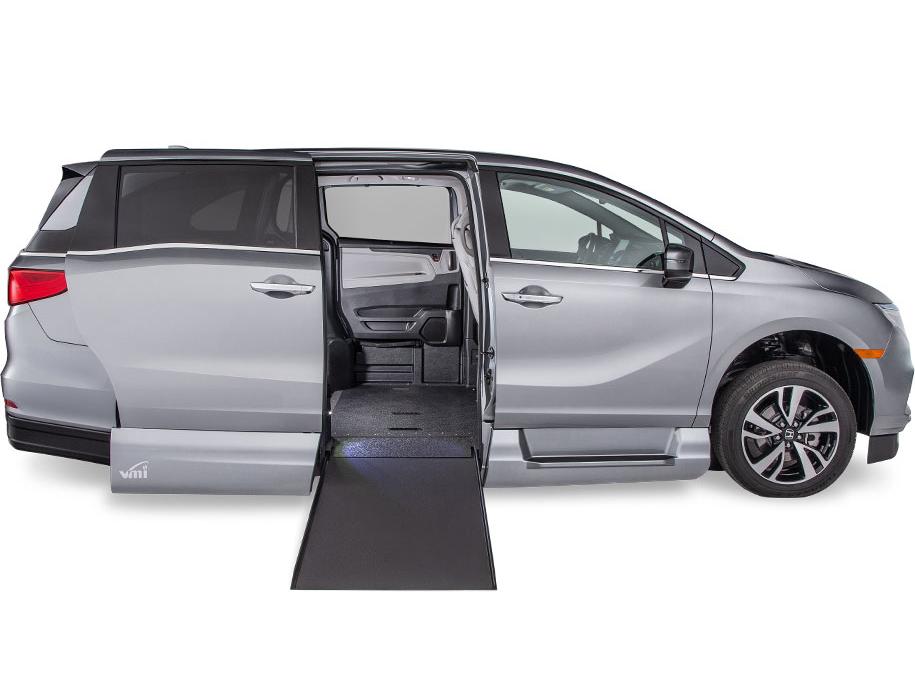 About the Honda Odyssey Wheelchair Van
We know that you may be wondering, what makes the new Honda Odyssey so great? Well, we are here to tell you. The new Honda Odyssey Wheelchair Van is the perfect cross between comfort, functionality, and style. Just because you need a vehicle that is accommodating to a wheelchair, doesn't mean you need to give up the little luxuries. The new Honda Odyssey Wheelchair Van comes with a plethora of luxuries that put it just a little above the competition. This includes:
Sunroof

Remote Start 

Leather Seats 

Power Driver Seat 

Push-Button Ignition 

Power Sliding Doors/Liftgate 

Power/Heated Mirrors 

Blind Spot Monitoring 

Collision Mitigation Braking System 

In-Car Camera 

Rear Parking Camera 

8-Inch Touchscreen Display 

Android Auto/ Apple CarPlay/ Auxiliary Stereo Input/ Bluetooth For Phone 

In-Car PA System 

Front/Rear USB Charge Ports 

18-Inch Alloy Wheels 

Automatic LED Headlamps 

Fog Lamps
Superior Features
And that's not even the best part. The vehicle also features interchangeable/removable front seats, 59 inches of headroom, LED interior lighting, a 3 year/36,000 mile conversion warranty, and a 7 year rust-through warranty. The interchangeable and removable front seats allow you to customize the seating arrangement of the vehicle. This means that the person using the wheelchair can sit in the passenger seat, the driver seat, or any of the back rows. The interchangeable seats allow for independence and flexibility. Instead of being confined to the back rows, the customizable seating arrangements make it easy to switch out, or remove, seats.
The 59 inches of headroom, gives you ample space for your wheelchair fit, and gives you the space to completely turn around. LED interior lighting lights up the inside of the vehicle and the wheelchair ramp making visibility easy. And finally, the two warranties mean that your vehicle comes with the best technology available and the assurance that you get what you pay for. 
VMI Wheelchair Lifts
The new Honda Odyssey Wheelchair Van is a VMI Northstar side-entry mobility van. The VMI wheelchair lift is powered by a PowerKneel rear suspension lowering system. With this wheelchair lift, you are ensured a long-lasting and durable lift. Not only that, but the vehicle also comes equipped with a ParkSmart ramp sensor. This sensor lets you know when you are too close to surrounding vehicles. That means that there is no danger of being unable to get out, because your van has already determined you have enough room for your ramp to come down. Similarly, the VMI wheelchair lift has a power in-floor wheelchair ramp. This means that after the ramp is used, it is neatly tucked away into the floor of the vehicle. This frees up more room and provides a much more functional space.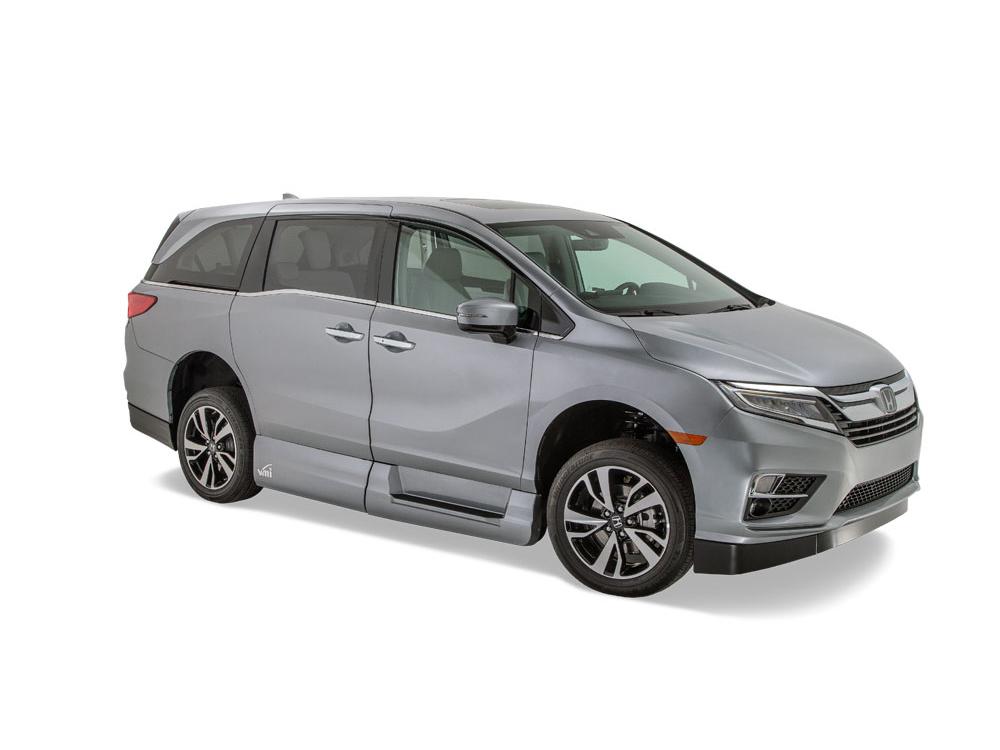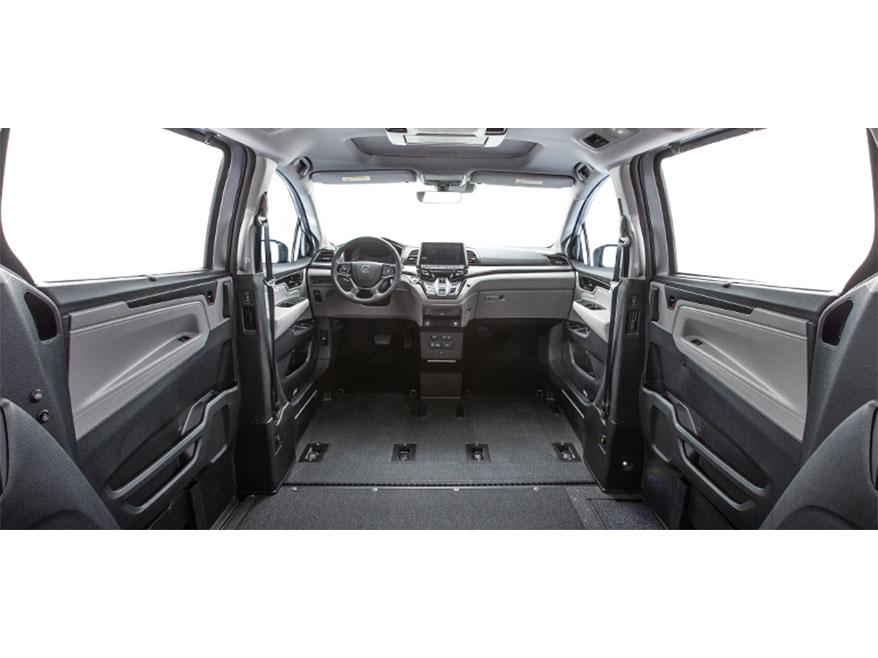 Custom Order Your Honda Odyssey Wheelchair Van
At Paul Sherry, we are ready to create the perfect new Honda Odyssey Wheelchair Van for you. Our custom order process allows you to customize your new van with all the necessary equipment you need. There are so many options and upgrades you can make to your new Honda Odyssey Wheelchair Van that it can be a little overwhelming. Thankfully, our friendly and knowledgeable staff is ready to help you build the wheelchair van of your dreams. They will walk you through the customization process and ensure that your needs are met. 
Competitive Financing Options
Paul Sherry offers competitive financing options that make it possible for you to drive off in a new Honda Odyssey Wheelchair Van at a price you can afford. Don't let bad credit or no credit limit your ability to get the car of your dreams. Our financing team works with local banks, national banks, and local credit unions to find an auto loan that works for you. You may even qualify for our guaranteed auto loan program. Paul Sherry makes it easy to find and afford a new Honda Odyssey Wheelchair Van.