New Conversion Van Discounts: Get Them All at Paul Sherry Conversion Vans
April 30, 2019

Posted by

Ryan
Comments Off

on New Conversion Van Discounts: Get Them All at Paul Sherry Conversion Vans
Buying a new conversion van can be a sizable investment depending on the model you choose. Our team at Paul Sherry Conversion Vans understands this and aims to do everything we can to ensure you get all current new conversion van discounts available. With our assistance, you will easily find a new conversion van that meets your budget and will be able to rest easy knowing that you got the best possible price.
Get All Current Incentives on the Model of Your Choice
When you shop at Paul Sherry Conversion Vans, you will find that the current new conversion van discounts and incentives are available on your favorite models. This means that you do not have to sacrifice the features you want in a conversion van just to qualify. Our team will discuss with you the incentives that apply for your chosen conversion van and help guide your decision.
With numerous models to choose from, there is a conversion van for everyone. From passenger vans to mobility vans to conversions from your favorite converters, the selection at our dealership should have the type of van you are searching for and with the incentives you need.
Our Knowledgeable Staff Will Help You Get the Most Conversion Van Discounts
Our team at Paul Sherry Conversion Vans is made up of experts, and we can use our familiarity with the all new conversion van discounts to your advantage. If you let us know your requirements, we will help you find the right conversion van for your needs. Or you can let us know which van you are interested in, and we will tell you more about it.
Regardless of the van you choose, our team also includes experts who can help you get a great price. We have experience working hard to get our customers as many conversion van discounts as we can. This lets you keep the price down, so you do not have to worry about breaking your budget.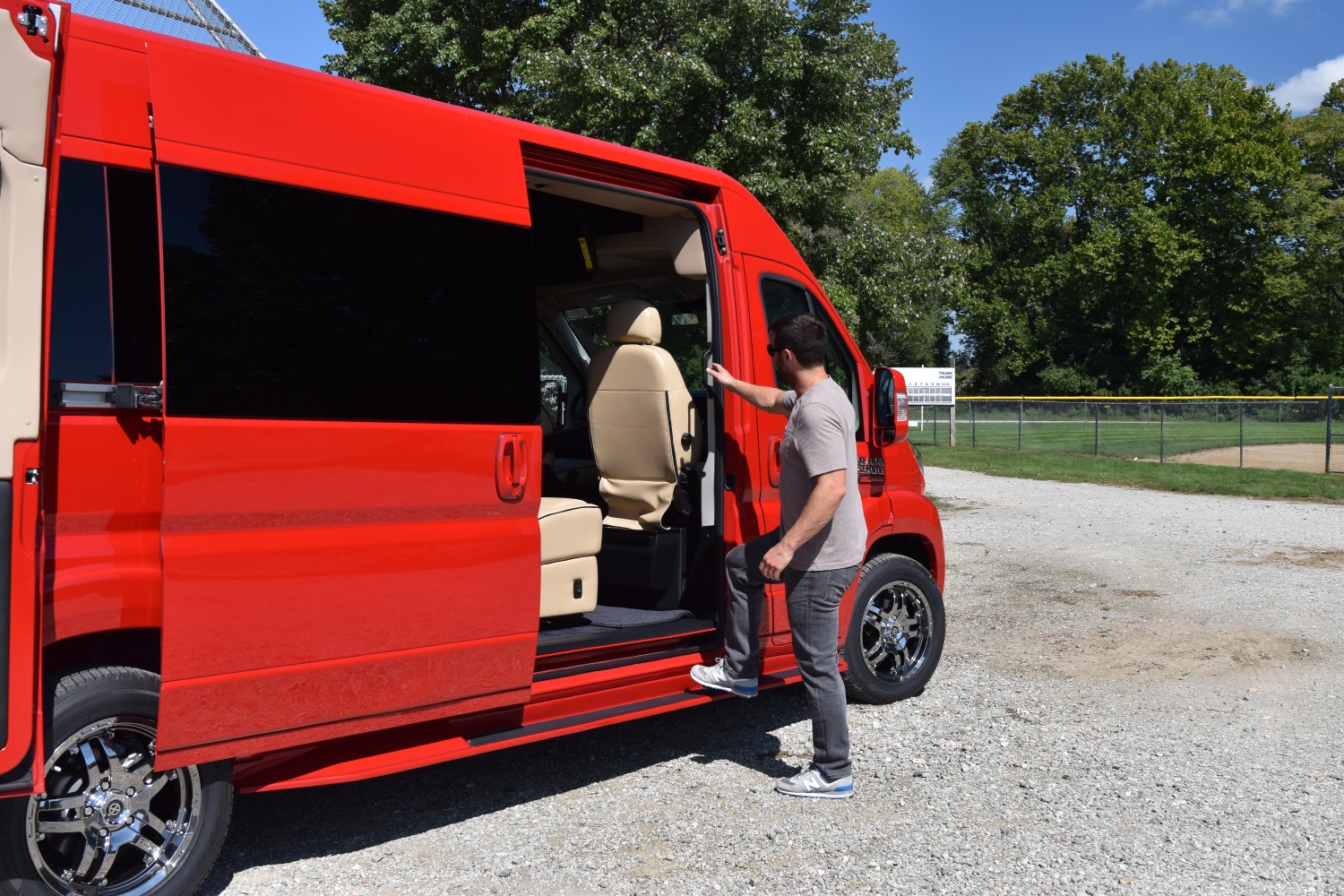 As a Certified RAM New Conversion Van Dealer, We Can Offer Discounts
We are a certified RAM dealership for new conversion vans. This means that you will find the full range of RAM conversion vans at our dealership or available for order. It also means that we can offer our clients the full range of RAM new conversion van discounts. You can even combine those discounts with other incentives to get a truly amazing price on your conversion van. We ensure that we maintain our status as a RAM certified dealer so we can continue to offer you a great selection and official discounts.
Custom Orders Can Secure the Best Incentives at the Time of Order
Since we are a RAM certified conversion van dealer and we work closely with many converters, including our own Sherry conversions, you can also place a custom order with us. Custom orders are a great option for a new conversion van since they are guaranteed to meet your particular specifications and needs.
Best of all, when you order a custom van, you will get the best possible new conversion van discounts and incentives at the time of your order. This lets you take advantage of limited-time offers without having to choose a conversion van off of our lot. Instead, you can just place the order within the relevant time frame for the discount and take advantage of it, even in the rare case that your custom order takes months to arrive.
The bottom line is that when you shop at Paul Sherry Conversion Vans, you will be able to get a new conversion van along with amazing discounts to surely place the van within your budget.