Minivan vs. Full-Size Van: Which Wheelchair-Accessible Van Is Best?
November 6, 2023

Posted by

Brian Haase
Comments Off

on Minivan vs. Full-Size Van: Which Wheelchair-Accessible Van Is Best?
Are you in search of a wheelchair-accessible van that perfectly suits your mobility needs? Sherry Vans specializes in providing top-quality mobility solutions, we'll help you understand the key differences between minivan-based and full-size wheelchair-accessible vans, enabling you to make an informed decision.
Minivan-Based Mobility Vans: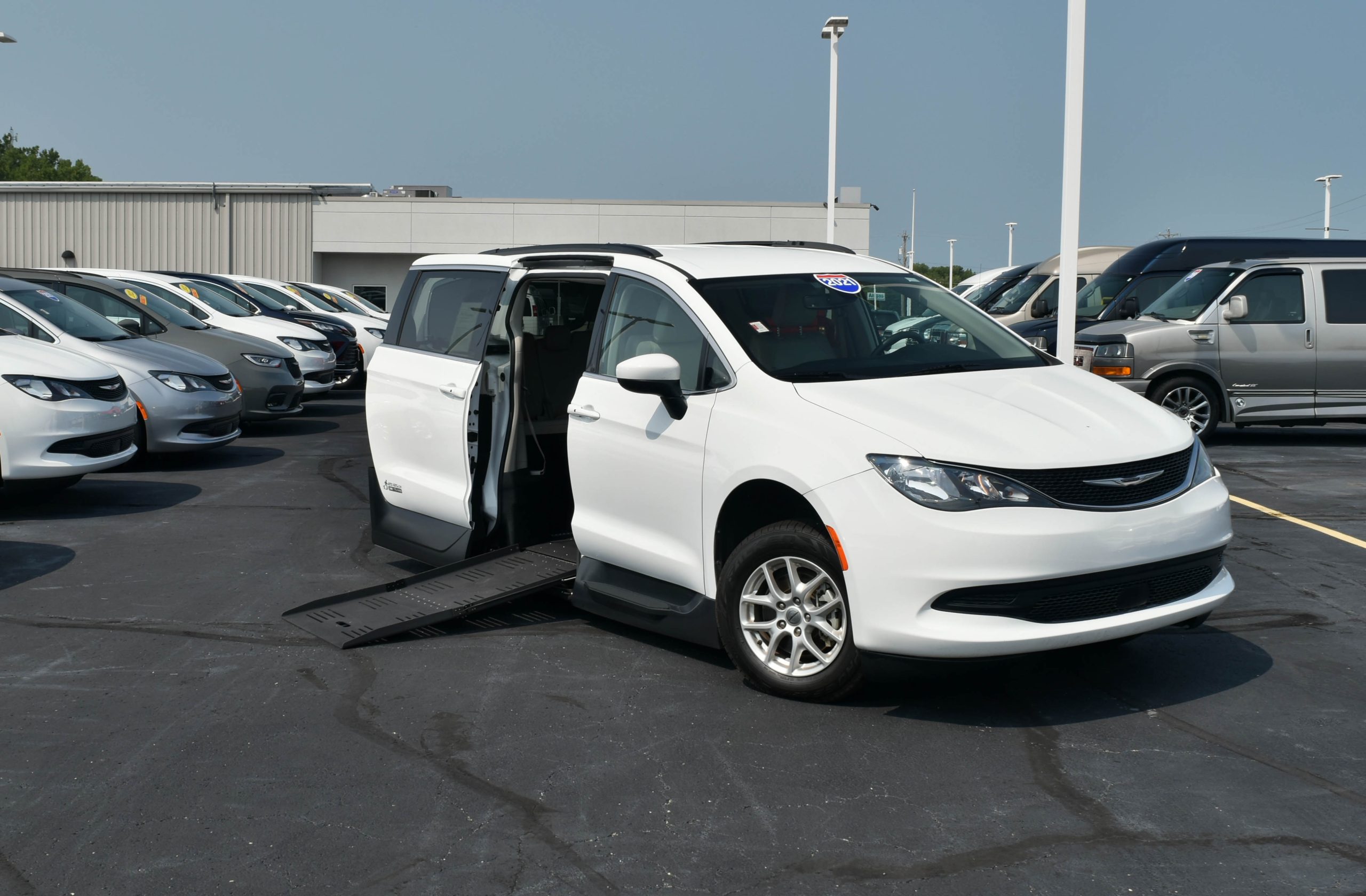 Minivan-based mobility vans are a popular choice for many individuals due to their compact size and easy maneuverability. These vans are adapted to accommodate wheelchairs with features such as power wheelchair lifts and manual ramps. They can be configured for both rear-entry and side-entry options, providing flexibility for various accessibility needs.
Advantages of Minivan-Based Mobility Vans:
Maneuverability: Minivans are known for their compact size, making them easy to navigate in tight spaces and parking lots.
Fuel Efficiency: Minivans typically offer better fuel efficiency compared to full-size vans, reducing the cost of ownership.
Versatility: These vans can be adapted with features like power transfer seats, EZ Lock wheelchair docking systems, tie-down straps, hand controls and more to enhance user convenience.
Full-Size Mobility Vans: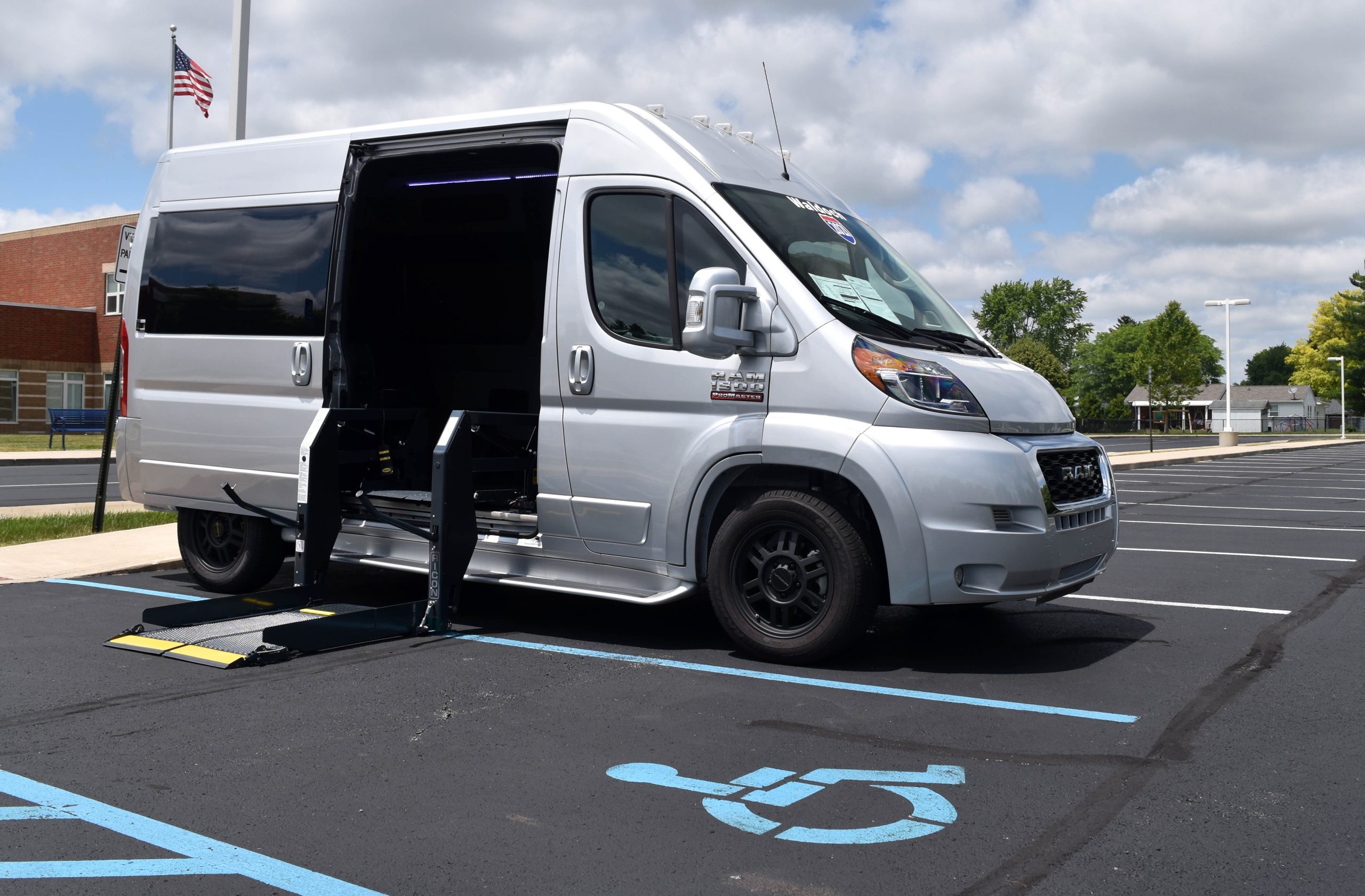 Full-size mobility vans, like those from ATS Mobility, BraunAbility, FlexAbility, Prime-Time, TCI Mobility, Tempest X, VMI, provide spacious interiors, making them an excellent choice for those who require extra room. These vans can be customized with mobility equipment, including power wheelchair lifts and manual ramps, to ensure they are wheelchair or handicap accessible.
Advantages of Full-Size Mobility Vans:
Spacious Interior: Full-size vans offer ample space for passengers and equipment, providing a comfortable experience for everyone on board.
Customization Options: You can custom order a full-size mobility van to your unique specifications, allowing you to choose the van's color, aesthetic features, interior inclusions, and more.
Competitive Pricing: Custom ordering a van may offer cost advantages, as automakers are often willing to provide discounts for guaranteed purchases.
Why Choose Paul Sherry for Your Wheelchair-Accessible Van:
Easy Online Shopping: Paul Sherry's online interface and detailed pictures of vehicles make it convenient to shop online. Knowledgeable sales representatives are available to answer any questions or concerns.
Wide Inventory Selection: A wide inventory of both new and used commercial wheelchair vans is offered, along with the option to custom order a van to your specifications.
Guaranteed Financing: Paul Sherry provides financing solutions tailored to your budget, ensuring that you can acquire the vehicle you need without financial stress.
Excellent Customer Service: The dealership takes pride in its friendly and knowledgeable staff, providing unparalleled customer service and support throughout the vehicle purchasing process.
Conclusion:
When choosing between a minivan-based and a full-size mobility van, consider your specific needs and preferences. Paul Sherry's Car Dealership offers a comprehensive range of mobility solutions and exceptional customer service to assist you in finding the perfect wheelchair-accessible van that suits your unique requirements. Explore our inventory online and make an informed decision that enhances your mobility and independence.