Paul Sherry specializes in luxury van design, sales, financing and service. Here is some basic knowledge of knowledge for a first time luxury van shoppers.
Luxury Van Models Available
Browsing for luxury vans for sale can be challenging for first time shoppers. But if you have owned multiple luxury vans throughout the years than you would know that luxury vans can come on a variety of chassis (makes) and conversions (converter). The most popular converter in the luxury van market today is Explorer, but there are many other conversions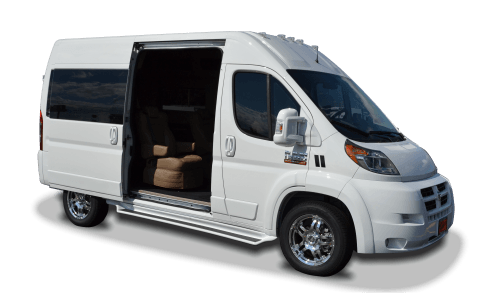 to choose from like Sherrod, Rocky Ridge, Magestic, and Starcraft. Our pre-owned luxury van inventory consists all chassis makes and conversions while our new luxury vans are built on a Ram Chassis with Sherrod conversions. This combination of chassis and conversion offers more interior room for passengers, superior gas mileage and a tighter turning radius than any other luxury van on the market today.
Choosing A Luxury Van
After making the decision that a luxury van is the type of vehicle you are looking for, you'll find that your limited on luxury van dealers in your area. For this reason, many van shoppers turn to browsing the internet to find luxury vans for sale. This is way you can find the best van that fits both your lifestyle and budget regardless of your geographic location. Dealers that specialize in luxury vans sales are often times can deliver your van purchase right to your doorstep anywhere in the United States.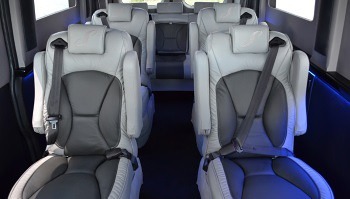 Prior to purchasing a van, here are a list of things to request from a luxury van dealer:
Ask for a complete walk around video that shows the complete exterior and interior. Video will expose problems and issues that pictures will not disclose.
Ask for a vehicle history report. Any luxury van with vin number, which is all of them, will have a complete history of accidents, service, or title problems.
Our Location
Even though we are located in Ohio, we are able to deliver any van purchase to anywhere in the United States. This makes shopping, purchasing, and delivery easy for anyone in any location. To start browsing our luxury van inventory, click here, or visit us at 8793 N County Road 25A Piqua, OH 45356.