Average Cost of Buying a New Conversion Van
If you are in the market for a new conversion van, then you will likely want to know how much you should plan on paying for the vehicle. In addition to the sticker price of the vehicle, there are some other fees that you will need to keep in mind. Take a look at all of the factors that go into pricing a conversion van so you can save up accordingly.
Taxes
As with any other purchase that you make, you will have to pay tax on your conversion van. In Ohio, the state itself collects a tax of 5.75% on any vehicle bought. Certain counties charge an additional 2% in taxes. Keep these figures in mind because while the percentage is fairly small, it can add up to a few hundred dollars depending on the price of your conversion van.
Keep in mind, however, that these taxes are not applied to any discounts you receive from a trade-in. So, if you have a trade-in valued at $10,000, you will not pay taxes on $10,000 of the sticker price of your new conversion van.
If the new conversion van that you are buying is a mobility van and you have documentation from a doctor proving your need for it, you might be able to get a partial deduction on your taxes. At the maximum, this deduction would be the price difference between a similar vehicle without the mobility conversion and your purchased conversion mobility van's price. You should consult a tax specialist to see if that deduction would apply to you and how to use it. Keep in mind that this deduction would be on your annual taxes, not at the time of purchase.
Registration Fees
You will also need to account for the registration fees associated with buying a vehicle. If your van qualifies as a passenger vehicle, the registration fee would be about $34.50. If it counts as a light non-commercial vehicle, it would be about $49.50. The dealership will let you know what the relevant registration fee is.
Documentation Fee
You will also need to account for a documentation fee that the dealership charges. This is a small fee that accounts for the time and effort spent on filling out the paperwork for your vehicle. It essentially covers the cost of office employees at the dealership who take care of the registration and title and interact with the DMV.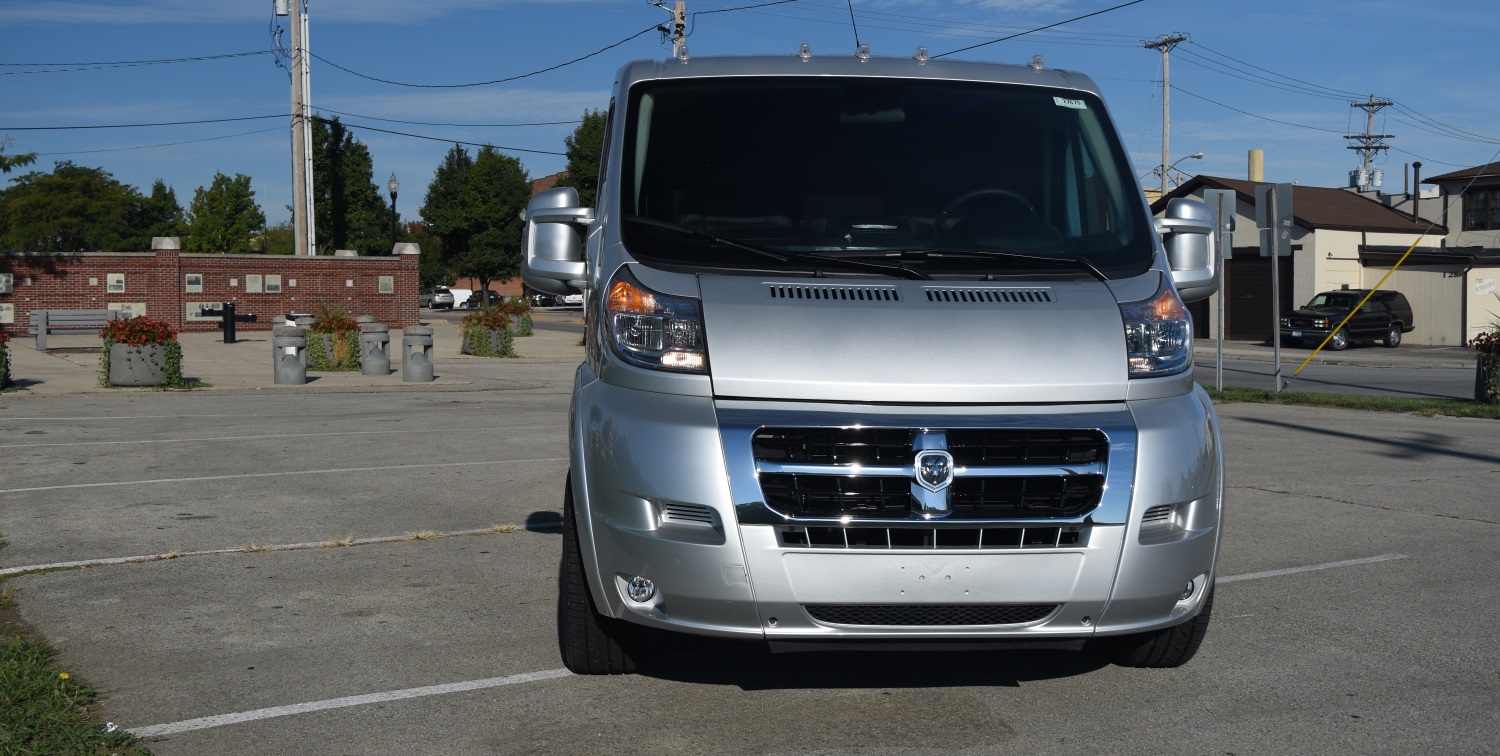 Other Possible Fees
In addition to taxes, registration fees, and documentation fees, there may be a few other fees that arise when you purchase a new conversion van. There might be an advertising fee that the manufacturer charges the dealership, which then gets passed on to you. There may also be other dealer or manufacturer fees, such as a destination charge or dealer preparation. The key is to always ask about the fees you can expect to pay when negotiating the price of the vehicle.
The Sticker Price
With the additional costs in mind, it is time to look at some actual numbers. You can get a good feel for how much you will pay for a conversion van at Paul Sherry Conversion Vans by looking at our online inventory. New conversion vans can cost anywhere from about $38,000 to about $75,000. Used models will be significantly more affordable. That is obviously a huge range, with many factors at play.
What Affects Price
Unsurprisingly, there are a long list of things that will affect the price of your conversion van. The size of the vehicle and engine are both key factors. Larger conversion vans and more powerful engines will typically cost more. Additionally, the conversion vans with more features will have a higher price tag than those with fewer extras. To some extent, the converter will also impact the price, although the pricing between converters does tend to be competitive.
The vehicle that the conversion van is based on will also have an impact, although most are based on the RAM ProMaster. The model year also plays a role. At the time of writing, a new conversion van may be a 2018 model year or a 2019 model year. The 2018 models will be a bit more affordable since the 2019 models have the latest features and whatever improvements RAM and the converter have made in the last year.
Financing is Available
No matter what your budget is or the cost of your conversion van, our team at Paul Sherry Conversion Vans will be able to work with you to receive financing so you can get the vehicle you need. We make the financing and purchasing processes go as smoothly as possible so you do not have to put off your conversion van purchase.