Sherry 9-Passenger Vans Are Forecasted to Be the Top-Selling Van of 2019
December 30, 2018

Posted by

Ryan
Comments Off

on Sherry 9-Passenger Vans Are Forecasted to Be the Top-Selling Van of 2019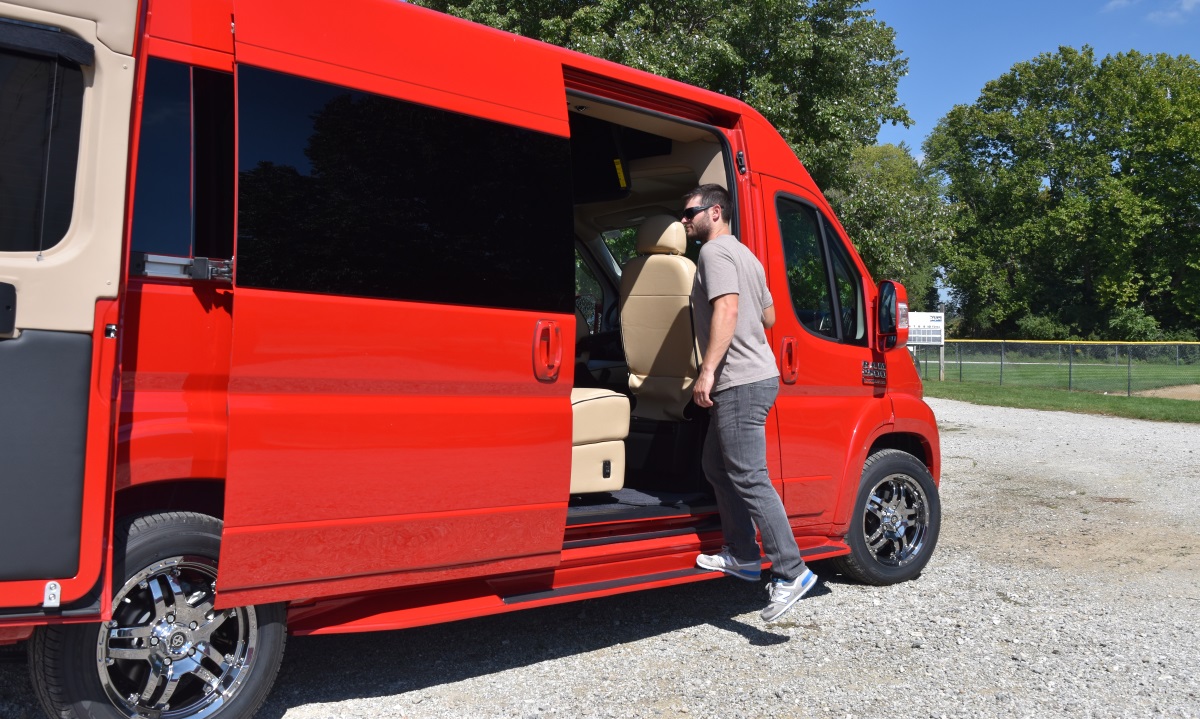 The Sherry 9-Passenger Van is poised to be the top-selling van of 2019. These popular vehicles are incredibly versatile, appealing to a wide range of situations and drivers. With a proven reputation, amazing features to set them apart, it is no surprise that the Sherry 9-Passenger Vans are forecasted to take the lead in the van segment.
Growing Popularity
The forecast for nine-passenger Sherry van sales in 2019 comes from years of growth. Sherry has been selling more and more of these vans to customers across the country. This growth will likely continue for 2019, with even more drivers looking to take advantage of all that a nine-passenger van has to offer.
Since these vans have already been popular for years, 2019 will likely include repeat customers who decide it is time to trade in their older nine-passenger van. There will also be new drivers who want to take advantage of all the great features and reliability of these Sherry vans.
Exploring the Top Features
One of the many reasons that drivers love the Sherry 9-Passenger Van is the long list of amazing features. Thanks to a plethora of amenities, both those you expect from a van and those that create a new industry standard, the nine-passenger vans can do it all. Starting off, the interior height is 6 feet 4 inches. This class-leading figure means that most adults can stand up straight while inside the van, making it a breeze to get to any seat.
The 32-inch HD-TV also is a standout feature, letting passengers remain entertained even on the longest of journeys. Companies using the vans to attend conferences also could use the TVs for training videos; the possibilities are extensive.
The comfort inside the nine-passenger vans is also exceptional, including reclining seats. Passengers can use the power reclining sofa seating or the reclining captain's chairs for the middle rows. This lets everyone relax and get comfortable, so even the longest of drives will go by quickly.
The person behind the wheel of the Sherry 9-Passenger Van will also find plenty to celebrate, including the 36-foot turning radius that comes courtesy of the RAM ProMaster. With that impressive turning radius, it becomes easier to navigate in cities and other tight spaces. The passenger van can even get more than 20 mpg, so you do not have to sacrifice efficiency for interior space.
Available Nationwide Delivery Arrangement
Keep in mind that the forecasted sales of the nine-passenger Sherry conversion van include sales to customers across the country. Although Paul Sherry Conversion Vans is located in Piqua, Ohio, we gladly will arrange delivery to any of the lower 48 states. Those in Ohio or nearby are welcome to stop by to see the van in person and take it for a test drive. Those who live farther away do not have to sacrifice their ability to own this conversion van because of the distance.
We have years of experience helping to arrange nationwide delivery, which means our team has already worked out all the kinks in conducting transactions without meeting in person. You can view our inventory online, complete with photos and detailed descriptions, then talk to our team online or over the phone. We can complete the entire transaction remotely, guiding you through the process, so there is no need to leave your city to own a nine-passenger Sherry conversion van. This is particularly great for those who need the unique features of these vans but have no similar options near them.
Get Your Sherry 9-Passenger Van
Get to know the Sherry 9-Passenger Van in greater detail by browsing our inventory, either in person or online. Talk to our friendly team, take the van for a test drive if you are in the area, and get ready to take advantage of everything this van offers.