3 Reasons the RAM PromMaster Makes the Best Luxury Vans
November 29, 2020

Posted by

Luke Schenkel
Comments Off

on 3 Reasons the RAM PromMaster Makes the Best Luxury Vans
When it comes to luxury vans, the ProMaster is the master!
Luxury vans are a type of conversion van, which means they are not a standard model available from the manufacturers but instead they are converted by a third party. These conversion companies start with a bare van and then turn them into the luxury vehicles you find on this website. The question is, which is the best van chassis to start with? We think it is the RAM ProMaster, and here is why.
Head Space
It's true that the comfort of a luxury van will help you get into a good headspace while traveling, but that is not what we are referring to here. We are talking about the ample space you have to stand up and move about the van. The interior height from floor to ceiling is 77" or 6' 5" which is tall enough for most people to stand completely upright. Not only that, but the top of the van is wider than the competition which creates a nice open feel throughout the cabin.
V.I.P. Access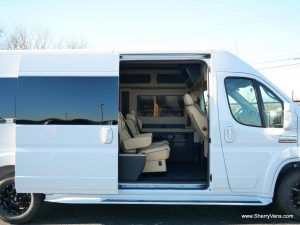 Knees not as mobile as they used to be? No worries, the ProMaster has the Best-in-Class floor height of 21 inches, and the running board step is even lower than that which makes your step in about the same height as the steps in a house. This makes getting in and out easy for anyone, even those of us whose knees have a few years on them.
Travel with large gear? No problem. The rear doors open 260° and create a 60-inch wide opening. The low floor height also makes it easy to load your gear. The side entry door slides open to create a massive 49-inch opening. Most people are not used to this level of access in a passenger vehicle, but it's something you will undoubtedly grow to appreciate.
Tow Your Toys
Don't let the luxury finish fool you, this puppy has power! If you are into boating, powersports, camping, or other hobbies that require towing a trailer, this is the luxury van for you. With plenty of power and a tow package that comes standard, the Sherry RAM ProMaster Luxury Conversion van can tow up to 6700 lbs. This is enough to tow most boats, a golf cart or ATV, and even most travel trailers.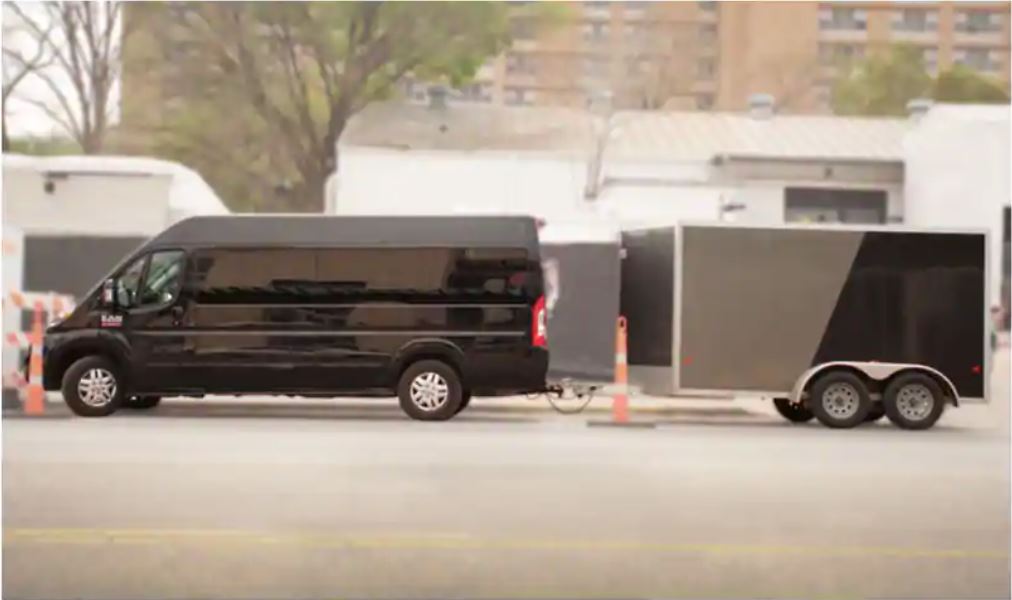 Learn more about Luxury Vans here, or shop for Luxury Vans here.